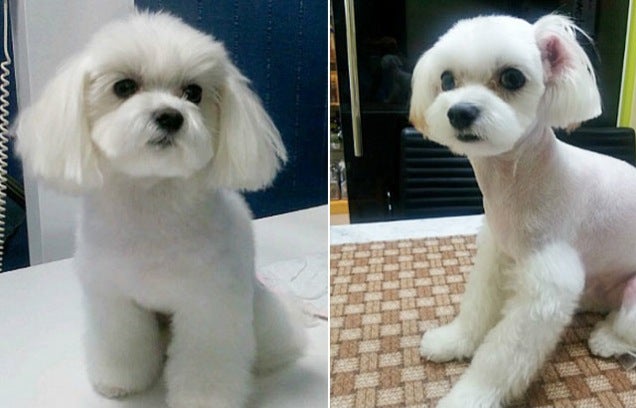 SEOUL, South Korea — With the highest standing rate of plastic surgery per capita, the trend of physical enhancement has now gone to the dogs—literally. According to the popular South Korean newspaper Chosun Ilbo, there has been a substantial increase in dog plastic surgery over the last year. Although plastic surgery has been performed on pets for some time now due to medical reasons, the results are "so good" that one veterinarian admits that it has kept people coming back for aesthetic reasons.
While the procedures have been met with a lot of opposition from South Koreans, with 63 percent of the population saying it is wrong and widely unnecessary, others are standing by it. One veterinarian named Dr. Yoon even claims that it's the "owner's right" to make their dog beautiful and that cosmetic surgery is in fact medically safe.
As it turns out, that there are a number of specifically tailored procedures to make your pet achieve these absurd beauty standards. Available cosmetic procedures range from  shortening a dog's ears and tail for a "cuter" appearance, to fat removal, and doggy-botox, which flattens out the dog's wrinkles— apparently there are no limits. Could this be just another passing fad or is pet plastic surgery here to stay? Many critics are pointing out that it should be banned, as animals don't get a choice in the matter. Does it get any more bizarre than this?
Via Kotaku | ChosunIlbo | IbTimes