We've heard of dumping your furniture on the curb, but your dog? Get real.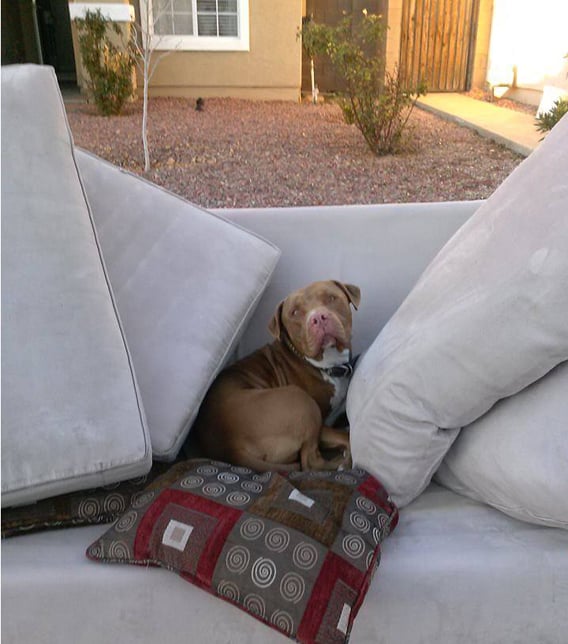 This poor dog in Phoenix, Arizona suffered just that. Nestled between the upturned pillows on an abandoned couch, was a very sweet dog. It was dumped by it's owners alongside their couch and some other trash – right on the curb!
The dog, who has yet to be named, was found cuddling amongst the cushions on the couch when the public took notice and called animal services.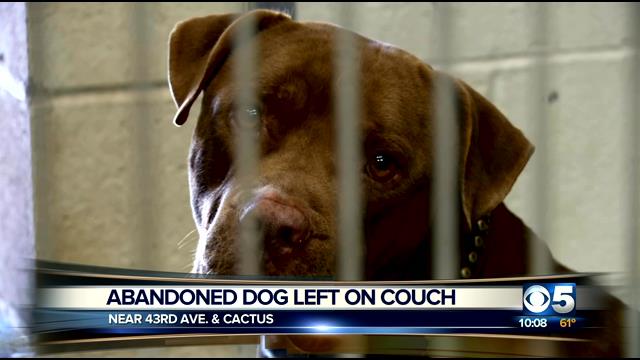 At Maricopa County Animal Care and Control, the dog is waiting to see if any charges will be laid against it's former owners. Many people and rescue groups have come forward for the unnamed 3 year old Pit Bull, who will likely make a new home in the fear future.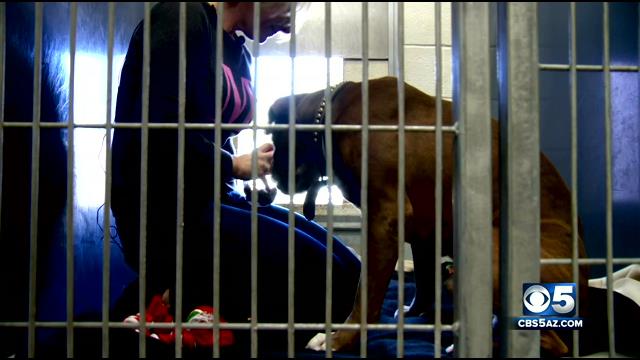 We are wishing this wayward Pit Bull a very happy new beginning in life!
References
1. KPHO