You may have seen Sam Simon's name roll on the Simpson's credits hundreds (or even thousands) of times, but you might not know just how much work he did for animals, in particular, dogs. Simon recently passed away from cancer and it's rumored that his estimated $100 million fortune is going to his foundation, The Sam Simon Foundation.
Here are just some of the major ways Sam Simon made the world a better place for dogs and how he created a massive legacy for animal welfare, everywhere.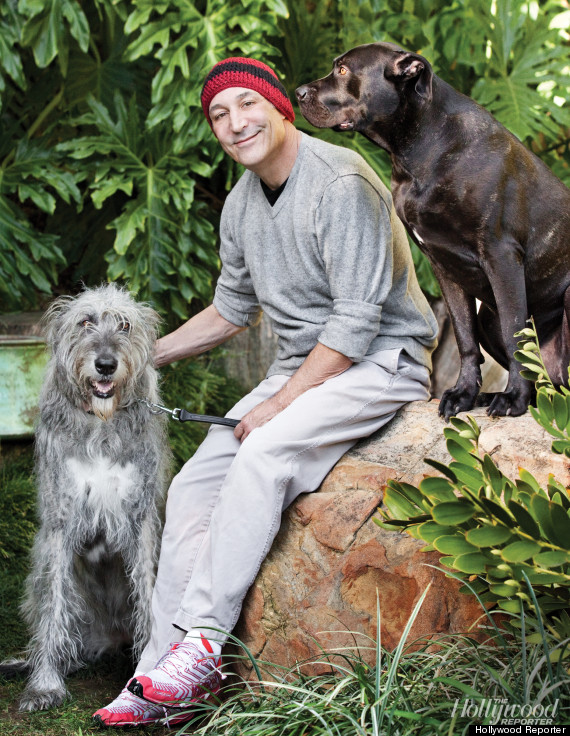 1. Mobile Vet Clinic
Simon fully funded a mobile vet clinic that travels throughout Los Angeles, giving orthopedic surgical procedures and free spay and neuters for cats and dogs. He made this available to low-income families and individuals.
2. Assistance Dogs For Veterans
Trained shelter dogs are schooled to assist veterans who suffer from PTSD as a result of serving in the armed forces. The dogs who have been originally discarded at a shelter are trained to help veterans with anything from issues with brain injuries to hearing loss
3. Hearing Dog Problem
Dogs from shelters and humane societies are rescued and trained to become certified hearing dogs or "Home Hearing Dogs" for people who are deaf or hard of hearing. Home Hearing Dogs are trained only to help with sounds from inside the home where as Certified Hearing Dogs assist humans in public places
4. Major Donations to Animal Rights Organizations
Outside of his own organization Simon donated hundreds of thousands of dollars a year to other organizations such as The Sea Shepherd Conservation Society.
5. The Feeding Families Program
In 2011 Simon created this program in order to deliver healthy groceries and pet food to struggling families. It is estimated the program feeds over 200 families a day.
6. Adoption Program for Shelter and Rescue Dogs
For dogs that aren't passionate about becoming a service dog, they become part of the Foundation's appropriately named "Career Change Program."
7. Buying Zoos and Circuses to Send the Animals to Sanctuary
Simon started buying zoos and circuses in order to free the animals and let them live out their lives in sanctuaries.
8. Pet Visitation at Assisted Living Facilities
Many of the trained rescue dogs are sent to visit people in assisted living facilities as therapy dogs and company.
References
1. Huff Post 2. Dog Channel