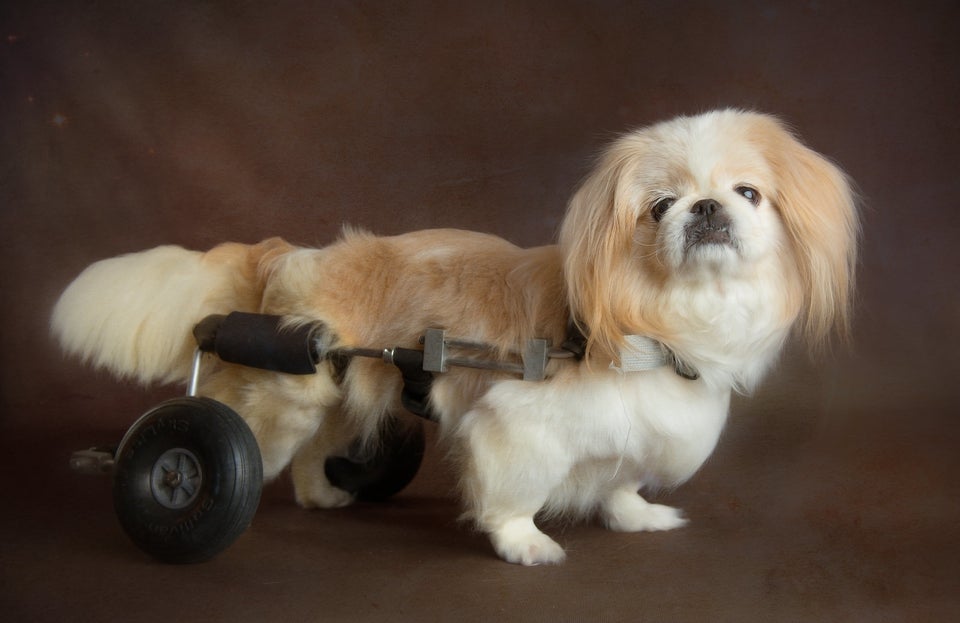 NEW YORK  — In a heartwarming photo series, photographer Stacey Gammon has teamed up with the senior dog rescue called the Mr. Mo Project, to highlight the beauty of senior dogs. Gammon was first introduced to the Mr. Mo Project when she fell in love with a blind, elderly bulldog named Bella from the Newark Humane Society and wanted to help her. Fortunately, Gammon was relocating to an area nearby with her husband and was able to become a part of the Mr. Mo Project and helped rescue Bella from the shelter.
The Mr. Mo Project is a non-profit organization, which rescues sick and elderly dogs, often from kill-shelters, and places them in forever-foster homes to live out their days. The organization  also ensures that the dogs medical expenses are paid for in their homes so that the foster parents don't have to face the financial burden of a senior dog.
After meeting a number of senior dogs, Gammon was inspired to take photos of them to disband some of the stereotypes around senior dogs. She also reveals that she hopes the project, which she began shooting six weeks ago, will make everyone feel good and even inspire them to adopt of foster a senior dog of their own. Founder of the Mr. Mo Project, Mariesa Hughes, says that the , "photo series shows that love is ageless and beauty comes in all breeds." Take a look at the heartwarming, The Gift Of Golden Years, photo series below.
References