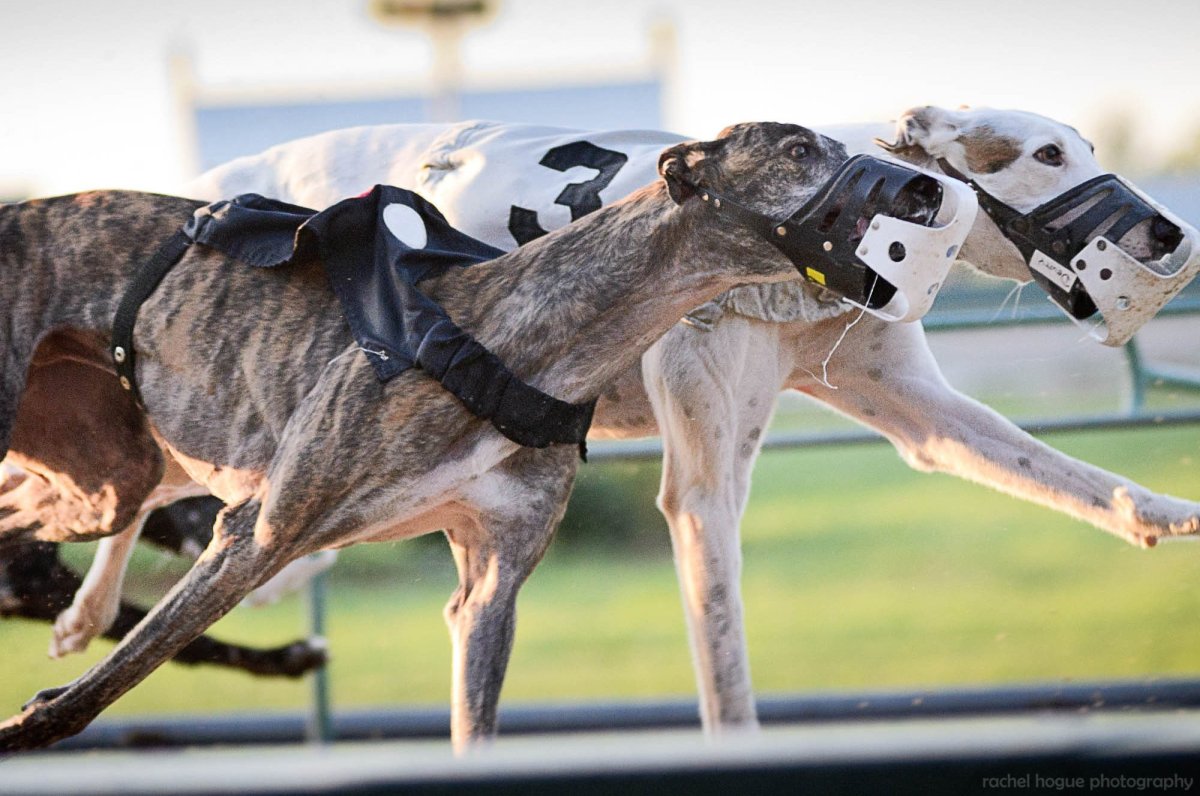 LA MARQUE, Texas —  Representatives at Gulf Greyhound Park have announced that the track is scheduled to close by the end of 2015. As one of the last remaining Greyhound racetracks in the U.S., this is a huge step towards ending the sport of Greyhound racing once and for all. 
The cruel sport, which has a reputation for treating Greyhounds as nothing more than disposable running machines, has caused outrage in the animal activist community for years.
Statistics show that thousands of dogs are shot down the minute they can no longer perform, while others die of starvation, dehydration and from exhaustion on the track. It was reported that in 2008 alone, more than 11,700 Greyhounds suffered injuries such as heart attacks, heatstroke, fractured skulls, broken legs, and broken necks. At the time Florida, which contained the highest number of tracks, was not even required to report their injuries, making it a whole lot easier to get away with animal mistreatment.
Fortunately, though, things are finally turning around as Gulf Greyhound comes to a close, hopefully so will the industry. Greyhound racing is already banned in 39 states and in the remaining states where it is still legal, there are no longer any tracks left open.
Over the last few years there has been a serious decline in attendance and revenue, which has forced almost every track to close down. With the industry going obsolete, the Greyhound breed is finally on its way to becoming a regular household pet and not an overworked and mistreated commodity.
Via Upworthy | Peta | Huffington