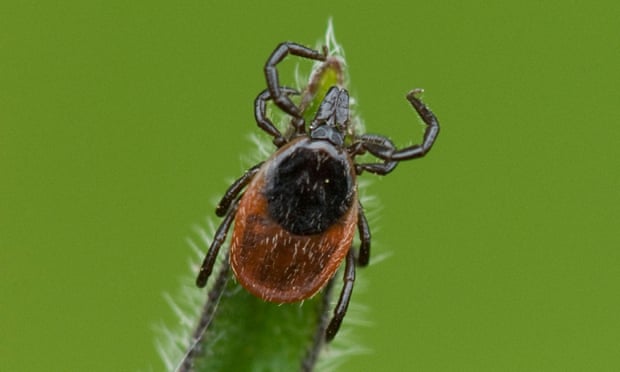 ESSEX, U.K. — Experts are warning the public about an outbreak of a disease called Babesiosis, which can be fatal for a dog. Babesiosis is carried by ticks and is a malaria-like parasitic disease that is impossible to stop once it spreads. Experts reveal that it is a single-celled parasite and any infected dog would need an immediate blood transfusion to survive. To-date, two dogs have passed away from Babesiosis but experts are fearing the spread of the disease, as the ticks will multiply by thousands once the females start laying eggs in the spring.
The dogs that are most at risk for the disease, are ones that spend lots of time outdoors so it is important to avoid heavily wooded areas. Within Essex there have been areas marked off on a map to keep dog owners clear of them, however the ticks could begin to be passed on from mammal to mammal such as other dogs and foxes. Fortunately though, the disease itself can only be passed on through a tick and not from direct contact with an infected animal. In order for a dog to get Babesiosis, the tick needs to feed on the dogs blood, which is when the disease is passed on. The disease is particularly deadly because once it enters the bloodstream the dogs body will start fighting back, but in the process it will destroy its own blood cells leading to anemia. 
Ticks are becoming a larger problem as our winters grow milder so it is important to take preventative measures to protect your dog. Using tick prevention medication and staying away from suspected tick-infested areas is your best bet as a pet owner. One of the biggest problems with this disease is that it is new so it can be difficult to recognize the symptoms. If your dog shows signs of red urine, fever, pale gums, weakness and lethargy, it is important to take it to a vet. Some tick medications can work fast enough to kill the tick before the disease it is passed on to your dog, so immediate action is imperative.
References
Via UrDogs|TheGuardian|