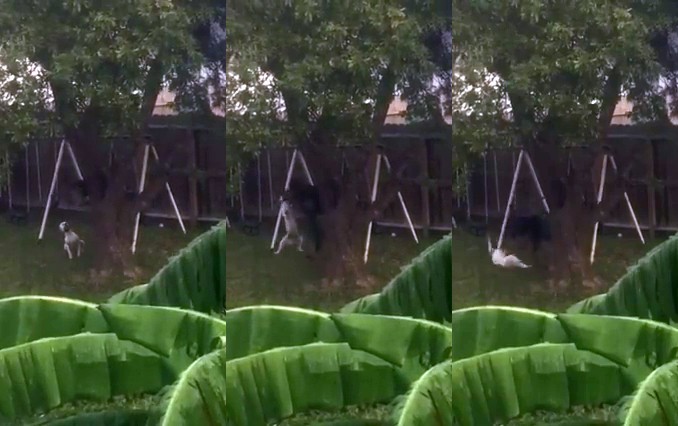 CORPUS CHRISTI, Tx. — A cellphone video of a dog named Missy being abused has garnered the attention of many, including animal advocates that jumped at the chance  to save her.  The video, which has since gone viral, shows Missy being repeatedly beaten and called a "dumb bitch" by her owner. The male in the video, continually hits the dog and throws her to the ground as Missy cries out in pain.
Fortunately for Missy, the video was posted online by an onlooker and spread like wildfire, allowing authorities the opportunity to get involved.  The local police department launched an investigation and within an hour, had executed a warrant to take Missy from her abusive owner.
Missy is now in safe hands with Animal Control, who reveal that despite the abuse she is doing really well, with no severe injuries sustained from the incident. According to the rescue, For The Love Of Strays, the abusive man refused to surrender Missy before the police got involved. When confronted about abusing Missy, the man revealed that he was "punishing Missy for trying to run away." With an owner like that, who can really blame her. The man has not yet been arrested but he will be facing court at a later date and may be prosecuted for animal cruelty.
KiiiTV.com South Texas, Corpus Christi, Coastal Bend
References