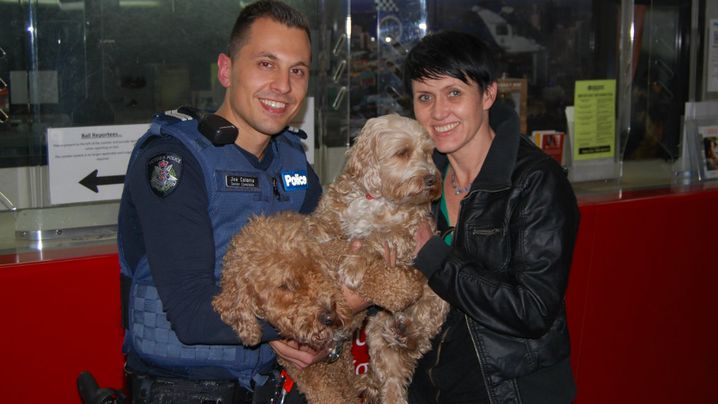 A Spoodle dog, who was stolen from a backyard in Melbourne, Australia has finally been reunited with his owner, a whole 3-months later. Big Red, a cocker spaniel-toy poodle mix, was hanging out in the backyard of his families home in March, when a man allegedly broke in and stole him.
The dog's owner Ramona was heartbroken when she realized he was missing but she had never given up hope to find him. Although the last three months were difficult, she was flooded with joy when she finally received a call from the police with good news.
When Senior Constable Joe Catania received a call to search a suspicious house with a search warrant, he had no idea what he would find once he got inside. Fortunately though, upon entry he discovered the missing pooch along with drugs and other stolen property. A 31-year-old man has now been charged with theft, handling stolen goods and drug offences in relation to the contents that the Constable found inside the house.
Ramona is beyond thrilled to have her beloved Big Red home and his doggy partner Daisy, is also overjoyed to have him back by her side.
References
1. Nine News
2. Herald Sun