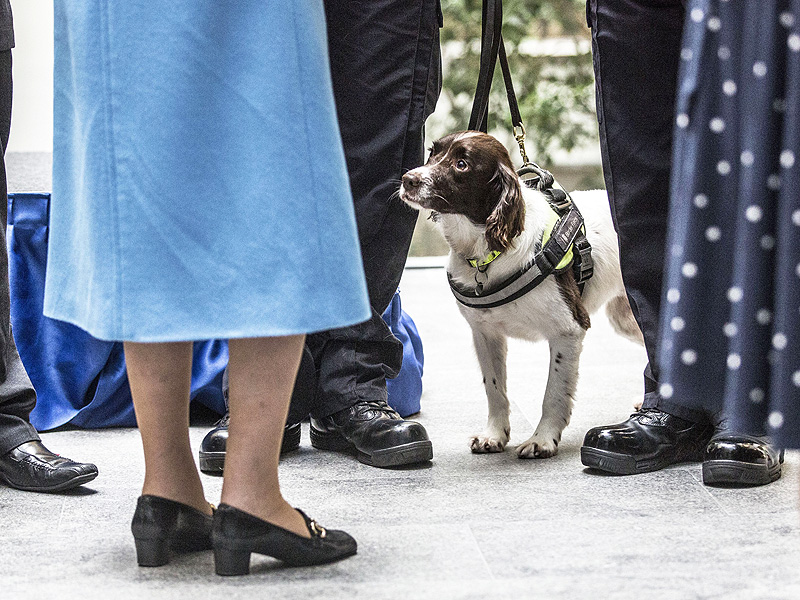 LONDON — There are some of us who are always thinking about work and that is certainly the case for Ruby, the Springer Spaniel, who was off-duty but approached the Queen of England anyway in hopes of finding some illegal cash. Ruby whose official job title has her identifying individual's who carry illegal cash through London's Heathrow Airport was brought to meet the Queen at the UK Government's Home Office last Thursday. 
Yet instead of greeting Queen Elizabeth II, the dog decided to sniff her purse to see if there were any illegal goods in there. Naturally, Ruby was left disappointed as it has previously been revealed that the Queen carries little to no cash on her at all times.
Although despite being unlucky in this particular instance, Ruby as a detection dog has already helped to unearth $15 million of illegal money over the last five years. Ruby's handler David Bellingham, told the press that her initial reaction is to always check people's purses first and if she finds anything she sits down with her nose pointing up at the source. Turns out the detection dogs like Ruby are able to identify large amounts of cash because the ink used to print money is very strong smelling.
References