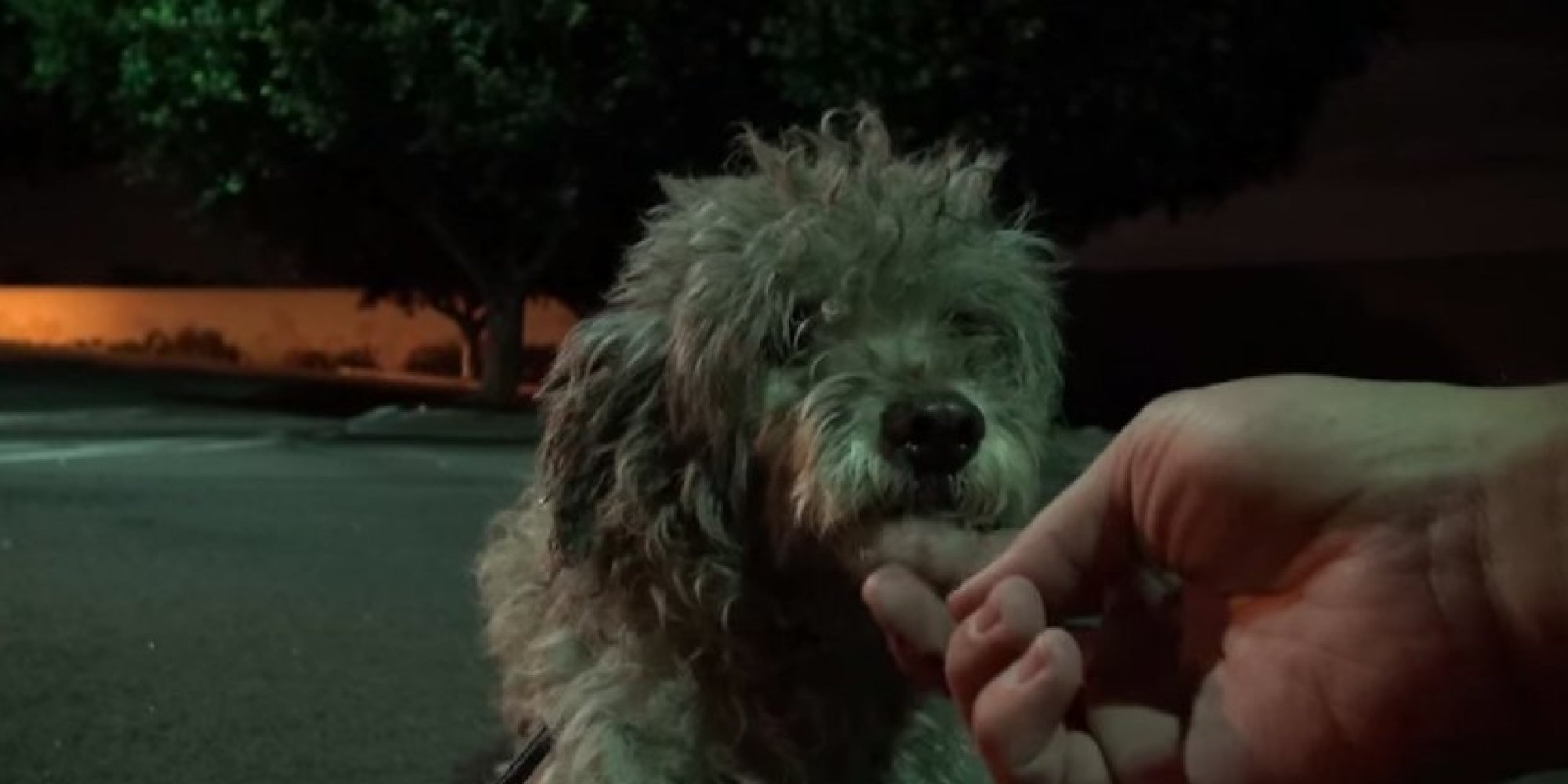 Oakley, a maltese-poodle mix, was roaming the streets of Los Angeles for several months before "dog-whisperer" Eldad Hagar came to her rescue. Eldad is the co-founder of Hope For Paws and when someone reached out to him about Oakley, he just knew he had to do something. Determined to help, Eldad set out to bring the little girl to safety, despite, the rescue proving to be much more challenging than he anticipated.
In this heart-warming rescue video you can see how Eldad earns the trust of the skeptical pooch and rescues you her from the hardships of living as a street dog. After failed attempts during the day to approach the dog, Eldad knew he had to get creative and sneaky if he was going to pull this off. He returned to the dog at night time and was able to get a leash around her after creeping up on her from behind. At first, the terrified pooch can be seen barking and trying to pull away, until Eldad begins to talk to her in soothing tones and everything changes. His calming voice has a positive effect on Oakley and by the end of it she allows him to pick her up and carry her away to a better life.
Oakley is now doing much better and is patiently waiting for the loving forever home that she deserves. If interested in adopting Oakley contact the Maltese Rescue California and in the mean time watch the incredible rescue below.
References