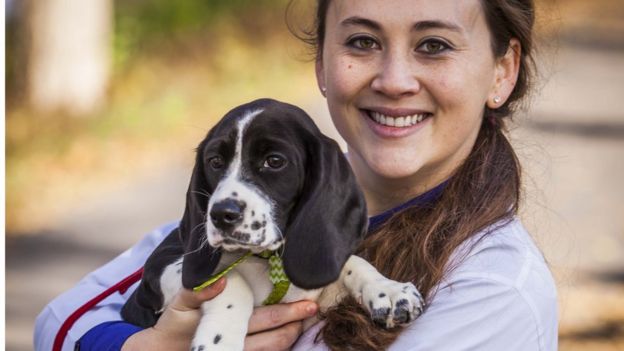 ITHACA, N.Y. — A team of scientists and researchers from Cornell University have succeeded in producing the first ever litter of puppies through In Vitro Fertilization (IVF). The team led by researcher Dr Alex Travis from Cornell's college of veterinary medicine, revealed that 7 healthy puppies were born from a surrogate mother. The seven puppies, who are Beagle and cross-bred Beagle-Spaniel, were delivered in the same litter but have three different sets of parents. The fertilized eggs from the three different sets of parents were inserted into the one surrogate mother. The technique used to insert the frozen embryos was very similar to the one that is used in humans. 
This is the first time ever, that any scientists were able to succeed with IVF in canines, after years of attempts dating back as far as the mid 1970s. Researchers at Cornell reveal that such a breakthrough will open up new doors for conserving endangered breeds and protecting the genetics of the species. The knowledge gained from this procedure could also help in fighting against human and animal diseases as humans and dogs share a lot of similar diseases. According to researchers, humans share almost twice the number of diseases with dogs as with any other species.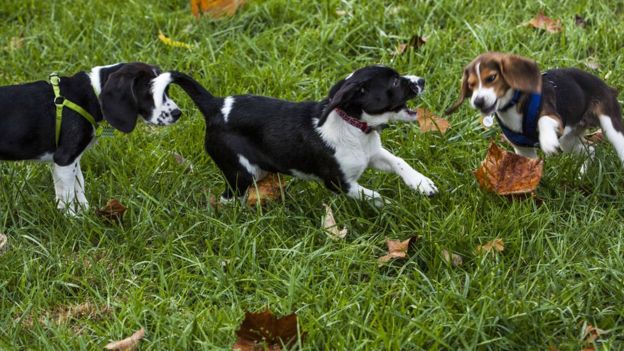 The success of the canine IVF, will lead to a greater understanding of certain genetics that cause diseases amongst our pets and could help scientists develop ways to then eradicate these diseases. The seven "test tube" puppies were born this summer but were only revealed to the medical community this week when the findings were published in the journal PLoS One. So far six of the puppies have gone to their forever homes.
References
Via BBC|PLOS|Smithsonian|YouTube