It's a nightmare situation. You return home to find you've been robbed and that they've stolen your dog too. That's what happened to Mochi's owner, David Baker. Heartbroken they took to social media to try to find their beautiful lost dog.
Lucky for them Green Day singer Billie Joe Armstrong decided to post Mochi's story to his instagram.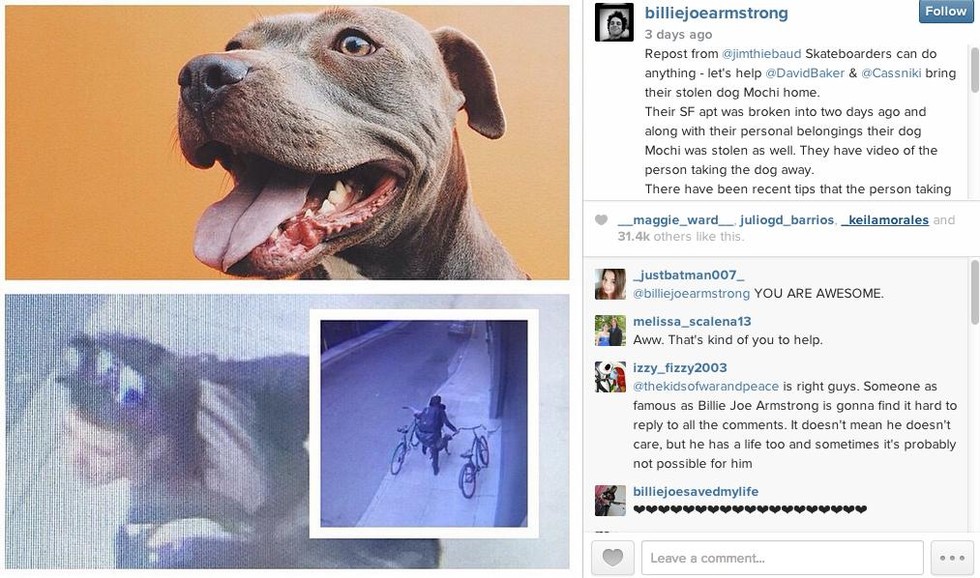 Someone saw Armstrong's post and someone recognized the dog. Mochi's owner approached the suspect with friends and got Mochi back.
Armstrong posted a nice follow up photo "Just want to let everyone know that kochi made it home." Mochi looks like one happy dog!