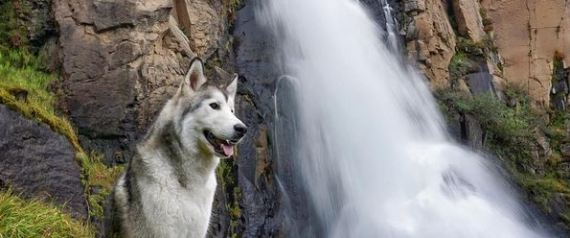 COLORADO — Meet Loki, the Husky/Arctic Wolf/Alaskan Malamute mix who has taken over social media with photos of himself and his owner, Nate Grimm, on epic adventures. Grimm set up Loki's Instagram account in 2012 and it has since gained more than 350,000 followers. 
Loki's devoted owner began to bring his dog on adventures with him since he was a puppy, following a strong belief that dogs should have a life beyond their house and backyard. The Colorado based photographer then decided to capture the beauty of their adventures together and share it online. The dog's account has garnered widespread attention from online viewers and media outlets worldwide.
Grimm recently shared with Bored Panda that he is often surprised by the joy that animals can bring to one's life. He continues to explore this unbreakable bond with Loki on their grand adventures together. Talk about some real relationship goals. Take a look through the envy-inspiring and gorgeous images in the gallery below. To see more images follow Loki on Instagram here, or like his Facebook page here.
Via Bored Panda | Huffington Post | Pulp Tastic