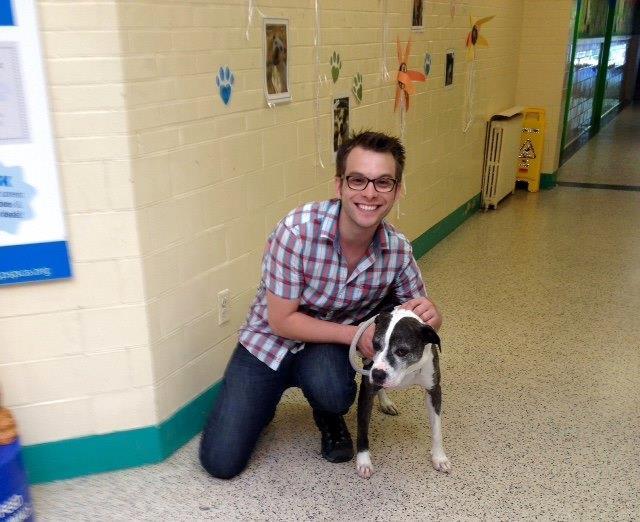 PHILADELPHIA — Maggie,  a Boxer, was in a Philadelphia shelter for two whole years before the moment she had been patiently waiting for had finally arrived.  Maggie was dropped off at Susie's Senior Dog's shelter at six-years of age which, due to the breed's life expectancy of 10-years, qualified her as a senior. Unfortunately, that meant it would be a whole lot harder for her to find a home.
With each month that passed, Maggie's chances of adoption became bleaker and her as anxiety levels increased she began to chew her tail.  Then one day a facebook post on Maggie changed everything. In the world of dog rescue it really only takes one person to fall in love with a particular dog to save it from life in a shelter.  Luckily, that was exactly the case for Maggie when New York native David saw her post. 
David had been looking for a new addition to his home after living alone for two-years. When he saw Maggie's post online he knew that he had to meet her.  David went by Susie's Senior Dog's and instantly fell in love with Maggie's sweat demeanor. The duo left together that day, and have never looked back. 
Maggie and David are now happily living in his apartment in New York.  This sweet girl finally has the loving home that she always deserved.  This heartwarming story really demonstrates the power of social media, but also serves as an important message to never give up on the senior dogs as they have just as much love to share with the world.
References
1. The Dodo