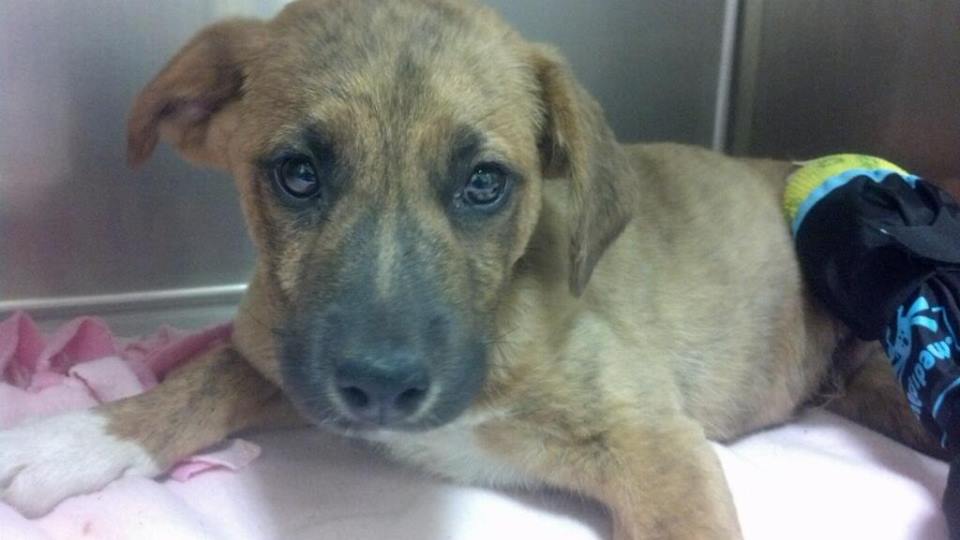 WORLEY, Idaho — Authorities are actively seeking the individual responsible for putting two puppies inside of a pillowcase and throwing them out onto the side of the road. The Kootenai County Sheriff's Office says the cruel incident occurred on the evening of July 4 at the hand of a person driving a black passenger-type truck. A witness discovered the frightened puppies when he noticed that the pillowcase that the man tossed were moving.
The witness approached the pillowcase and pulled apart the zip tie, uncovering the three-month-old pups. Both of the dogs inside were covered in ticks and one of them sustained greater injuries, suffering from a broken hind leg and several cuts. The witness notified authorities and the male and female pups were taken into animal control for treatment.
Once in the hands of a veterinarian, both dogs were treated for ticks and ringworms. The puppy with the broken leg still remains in veterinary care. Authorities believe that the dogs are Shepherd mixes and they are currently trying to figure out who is behind this act of animal abuse. Anyone with information on the person or people responsible should contact the Kootenai County Sheriff's Animal Control section at 208-446-1300.
References
1. KTVB