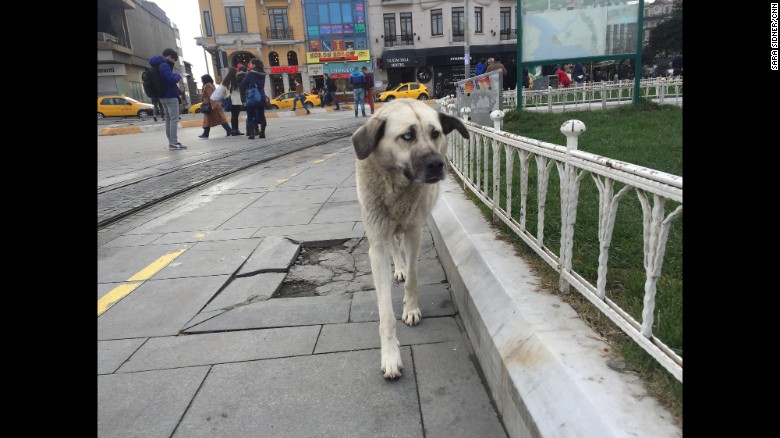 ISTANBUL, Turkey — With an estimated 70,000 to 150,000  stray dogs roaming the streets in Istanbul alone, there are a lot of canine's who are in need of a helping hand. While historically, Istanbul has embraced their strays and even allowed some of them to be integrated into the community by feeding them and letting into restaurants, a lot of them are in far worse shape than the naked eye can see. So when one woman by the name of Yasemin Baban, visited one of the cities shelters ten years ago, she was moved to tears when she saw their condition and knew that she had to help.  
Baban began her plight to save as many animals as she could by initially focusing on Golden Retrievers, who are widely popular as puppies but are often dumped onto the streets as adults. Baban knew that these Golden Retrievers who were friendly and lacked the survival skills of many other strays would seldom make it without a human by their side. Baban paired up with her friend Ahmet and together they were able to make a connection with a shelter in Atlanta in the U.S called, Adopt A Golden Atlanta. Working with this organization Baban was able to save the lives of 123 Golden Retriever's to date, who were transported to the U.S for their second chance at life.
The American organization calls the Golden Retriever's they rescue, "Turkey Dogs," and they are immensely popular in the U.S. Many people even sign up to waiting lists at shelters to have a chance at adopting a Golden so eventually all of the dogs get adopted. Baban says pairing with the American organization has been like a dream come true and she is now focusing on saving even more strays and potentially sending them to the U.S where all of their medical costs are covered through donations made to the American rescues. Baban is now also focusing on rescuing German Shepherds and hunting dogs who are dumped onto the streets in large numbers. Baban is a strong believer that humans are the only voice these animals have so it is up to us to make a difference and fight for their lives.
References