ST. JAMES, N.Y. — A disabled teenager has started a funding campaign to provide wounded and blind veterans with service dogs. Thirteen-year-old Matthew Redlein, who is partially blind himself, was inspired to make a difference after seeing the struggles that veterans are often faced with. Redlein lost part of his own vision due to a hereditary condition, which also claimed the eyesight of his brother.
Through the campaign, the teenager is hoping to raise enough money to sponsor multiple service dogs. The cost of acquiring and training a single service dog is roughly $6000. To-date, the majority of the fundraising has been conducted at Redlein's school, at Nesaquake Middle School. As a means to get donations, he has been selling rubber bracelets and lollipops. In order to aid fundraising, the America's Vet Dogs and Guide Dog Foundation also arranged for a show-and-tell with a few of the service dogs, so that Redleins peers could see how their money would be spent.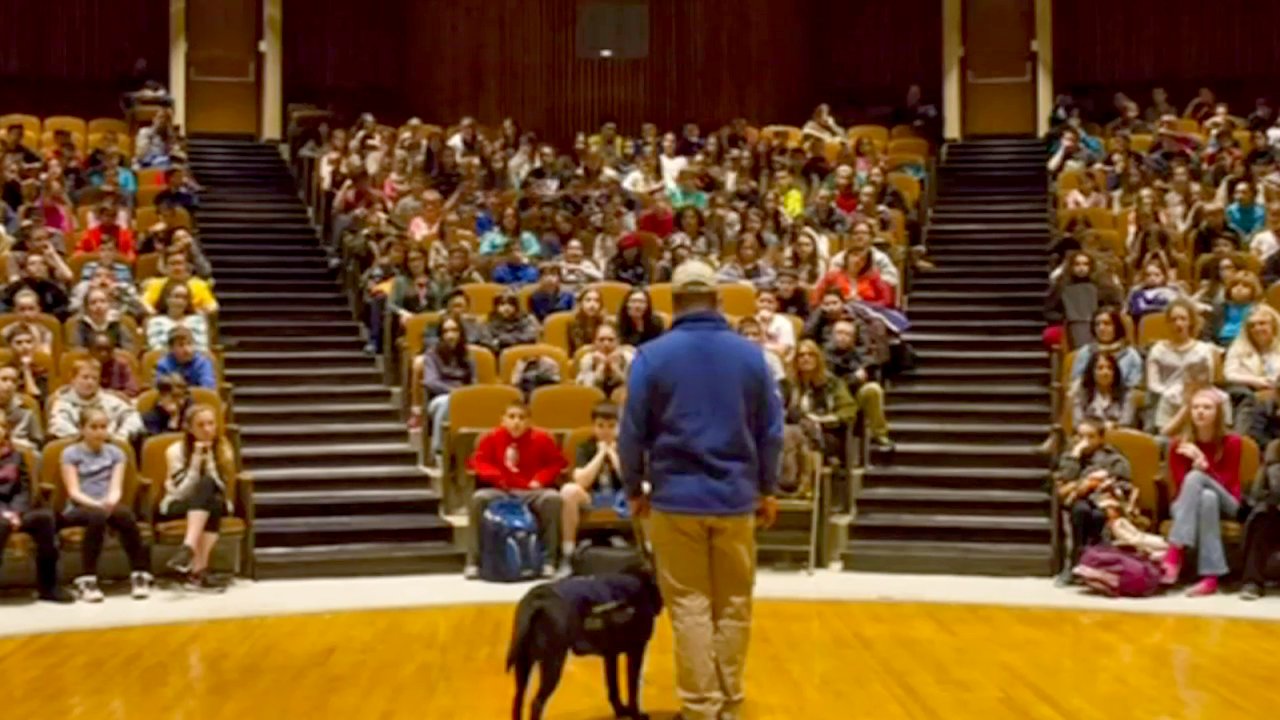 Fred Fernandez, a volunteer at the middle school says that it has been amazing to see how much the kids are getting involved. So much so, that Redleins original goal of $6,000 was increased to $50,000. The fundraising efforts of this tenacious teenage boy have so far raised over $30,000! Take a look at Redlein's fundraising website here.
References