These dogs aren't intergalactic but their owner might be!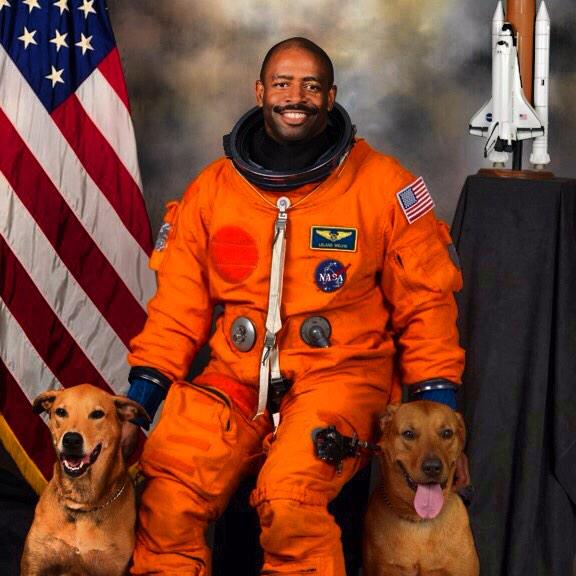 Astronaut Leland Melvin decided he'd include his two best friends, Jake and Scout, in his official NASA portrait.
Melvin is a dog lover and couldn't help but share his best buds in his NASA photo. Melvin is the host of the show Child Genius  and an astronaut for NASA.