MIAMI— Senior dog Dessie was abandoned at Miami-Dade shelter on Sunday and faced the inevitable fate of being put down. Thanks to the power of social media, the 14-year-old Collie-mix from South Florida was picked up by "A Way for a Stray" rescue group.
Dessie's picture was shared all over social media, showing the moment right after she was dropped off at the shelter, and it received an incredible outpouring of support. The photo received 1,200 Facebook shares and appeared in online media as far away as the Netherlands.
After the photo went viral, A Way for a Stray stepped in. Lyndsey Gurowitz-Furman, the rescue group's Vice President, took on Dessie's case herself to find her a foster home before looking into something more permanent.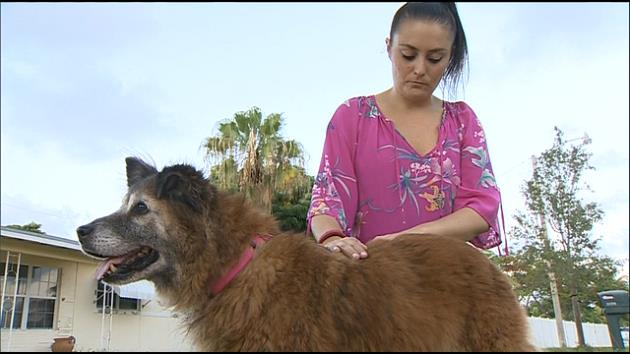 Experts from animal rescue groups say senior dogs have a much higher risk of being euthanized because there is a higher demand for puppies.
Other than being deaf, Dessie has a clean bill of health. Gurowitz-Furman is stressing to people that just because Dessie is a senior, doesn't mean she doesn't deserve a loving or happy home.
Dessie has already gone to the vet and will now be evaluated by the rescue group before she is ready for adoption. The rescue group is now accepting applications, more information can be found on their website.
References