If you have a senior dog, it's definitely crossed your mind that your best friend has only so much time left on this planet. Here are some ways to make the most out of your dogs golden years, and some that will help you remember them for years to come.
1. Bucket List
Humans have their own bucket lists but your dog probably does too. Create a list of things your dog would like to do one last time. Is it jump in his favourite lake? Ride in a car with their head out the window? An all you can eat cheeseburger fest? Whatever it is, make it happen for your dog!
2. Nose Prints
A canine nose print is the equivalent to a human finger print, it's unique and one of a kind. Some creative jewlery makers have made it so that you can take a print of your dogs nose so you can have it as a keep sake, or wear it around your neck.
3. Pause For Paws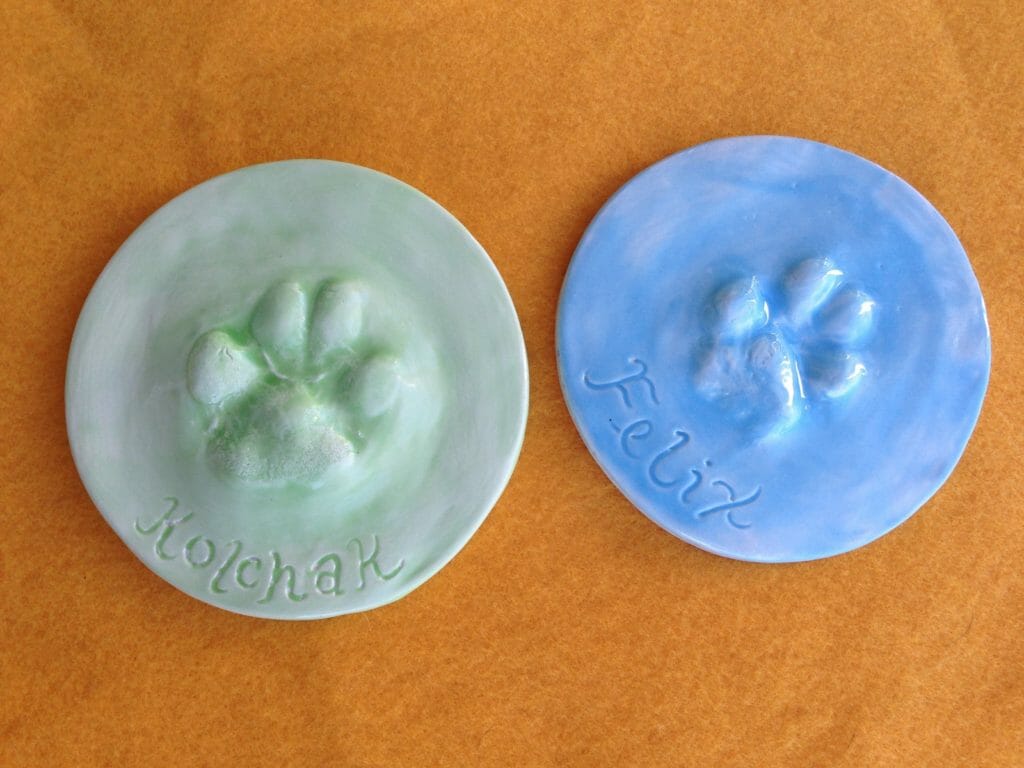 This wonderful keep sake allows you to have a print of your dogs unique paw print. You can frame it on the wall with a picture of your dog, and whenever you are feeling lonely you can put your hand to their paws and smile.
4. Lock Of Hair
If your dog has longer hair, snip a locket of hair after a bath, tie a ribbon around it and keep it in a small corked bottle.
5. A Living Memorial
If you know that time is running out for your dog, hold a living memorial for them – a party for him or her! Invite all the friends human and canines alike. Have them all take photos with your dog, give lots of treats and make it one of the best nights of your dogs life.
6. A Private Photo Shoot
Hire a photographer to take professional candid shots of you and your dog, as well as your dogs portrait. It may sound silly now, but you'll cherish those photos for the rest of your life.
7. Make A Video
With smart phones it is easy to take videos. Take as much video as you can of your dog, with friends, family or just your dog being himself. You can edit it with music and have a wonderful keepsake to remember your best friend.
8. Portrait
Have someone paint your dog. A painting or an illustration is a beautiful way to remember your dog.
9. Time
The best thing you can do for your dog, especially a senior, is just spend time with them. Put down your phone, turn off the TV, get on the floor with them and play or massage them. Time is the one thing that they value you most, because it's what they have the least of left.
References
1. Mirror
4. Images Art
6. Etsy Static
7. DogCare