Dogs are known for bringing people together and these dogs do it in a very cinematic way. Here are some of the best romantic comedies about dogs, paws down!
1. Must Love Dogs
Two people who have given up on love, take to the internet and meet over their mutual love of dogs.
2. Beginners
This quirky romantic comedy drama, follows a man and his dog as he meets the love of his life and struggles to keep her.
3. Marley & Me
This romantic comedy about the antics of a dog and how he brings a couple and their family together.

4. As Good As It Gets
A bitter writer has to look after his neighbours dog, who he becomes taken with his new canine friend.
5. The Truth About Cats & Dogs
A romantic comedy about a pet show radio host who falls in love with one of her callers.
6. Seems Like Old Times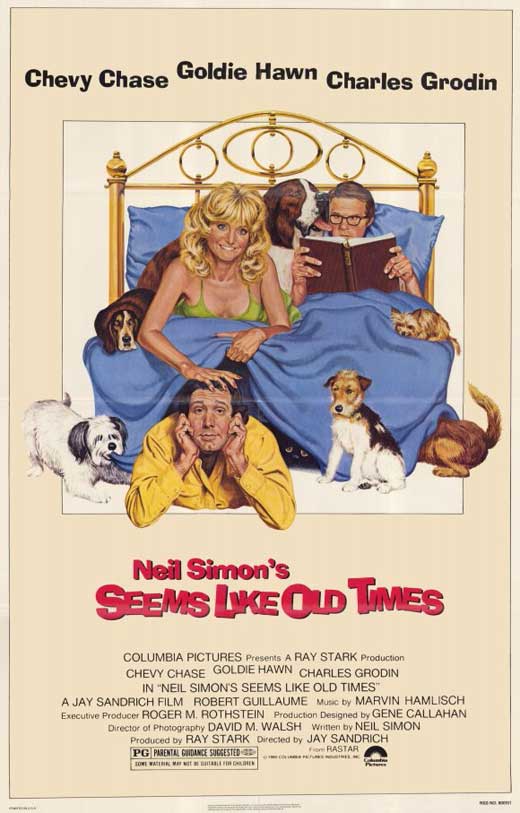 A woman, her husband, her ex-husband and a whole bunch of dogs. This screwball comedy has a stellar canine cast.
7. Dog Park
A comedy that examines whether or not the dog park is the "it" spot to meet new singles.
8. You've Got Mail
Two book store owners, united through e-mail and a golden retriever.
References
1. CraigArmstrong 2. Feminema 3. Yahoo 4.  5. Entertainment 6. MoviePosterShop 7. Wilson Brothers 8. WelcomeToLadyVille