You bicker, you lounge, you have your routines… your dog and you might just be an old married couple. Here are 10 signs you and your dog are an old married couple.
1. You Bicker, You Fight
Okay, so your dog can't talk about but you still manage to find ways to argue with each other. "No you get off the couch first, no, YOU get off the couch first"
2. Pizza + Movie = Best Night In
You two are more than happy to cuddle on the couch, eat pizza and watch a scary movie.
3. Routines
You have your routines and you stick to them. Dinner at 6, walk at 7, bed by 10.
4. Talk About Anything
Your dog may not be able to talk but you sure talk about everything; okay maybe they just listen, but still.
5. Comfort Is Everything
You're in your sweats and your dog is splayed out on their back. You're only happy if you're  both comfortable.
6. You Are Synonymous
Very few people will associate you with out your dog. You're an unstoppable pair and you're totally fine with that.
7. You Fart, They Fart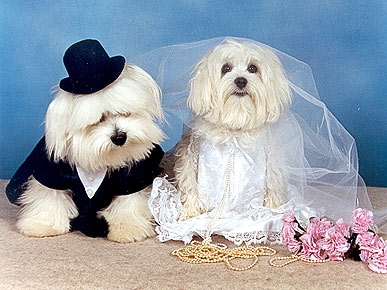 You pass gas around each other. It's not a big deal. But one of you will leave the room if it becomes too much.
8. Bed Buddies
You go to bed together, and you get out of bed together. You are definitely cuddle partners and you wouldn't have it any other way.
9. Silent
You are comfortable just sitting and not engaging with each other. You get each other, so peace and quiet isn't a big deal.
10. You're Lost Without Each Other
You miss each other when you're apart and you can't imagine your life without each other.
References
1. Low Budget Prosper 2. Blogspot 3. Imgur 4. Washingtonian 5. Desktop Nexus 6. Animal New York 7. Time Inc 8. Blogspot 9. Gulf News 10. GStatic