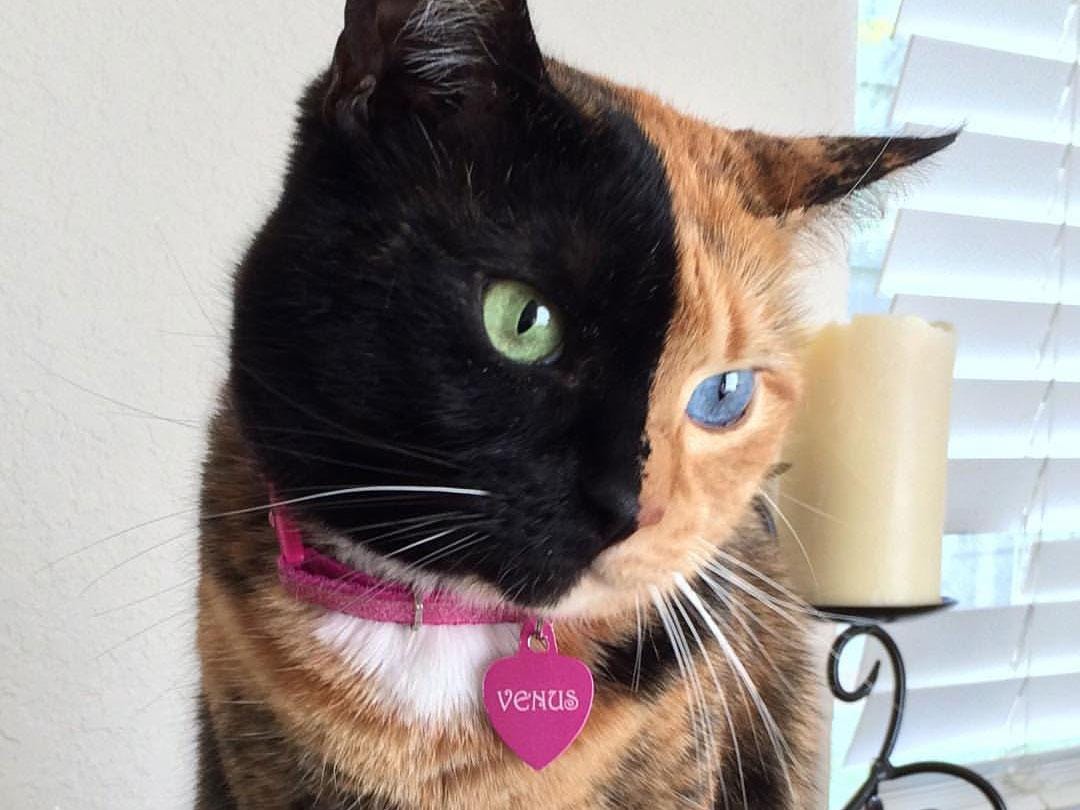 Venus the tabby, is one of the latest felines to rise to internet stardom as her unique facial fur has given her a steady following. The five-year-old cat, whose one side of the face is black and other side orange, has so far amassed 683,000 followers on Instagram and over 930,000 likes on Facebook. The cat's social media accounts, both affirm that she was "born this way," despite claims from some naysayers who speculate that her face has been photoshopped or painted on.
Venus' owners Chris and Christina assure the public that the cat is 100% natural and that her unique appearance comes from her being a "chimera" cat. This condition that Venus has, which is also called a genetic chimerism, occurred when the colors of her parents developed separately genetically before they merged together on Venus. The result being her two-faced appearance and colourful body.
Venus' owners discovered the cat as a stray in North Carolina in 2009 and have had her ever since. One of the standout features of the cat's account, other than her appearance, is that she preaches positivity and self-acceptance across her social media accounts. Take a look through the gallery below to see more of Venus.
References
Via Independent|Facebook|