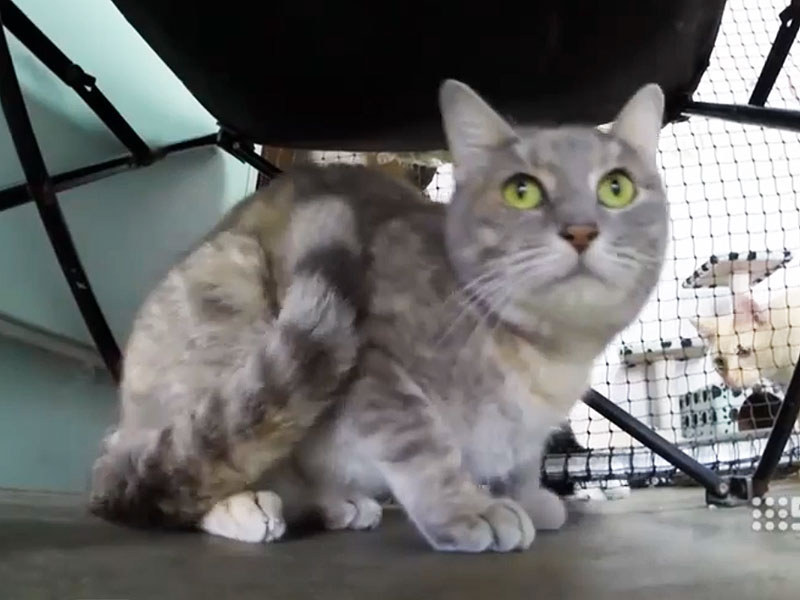 Pippa the cat miraculously survived 49 days without food or water.
Pippa the cat went missing from her home in Darwin, Australia on February 20th when something miraculous happened an astonishing seven weeks later-  Pippa was found  on the other side of the country. On April 10th, Pippa was found starved and dehydrated inside of a shipping container that had landed in Brisbane, Australia.
Pippa's owner Rebecca Shilling had sent the container to her former neighbor Jason King who discovered the cat. Jason said he first suspected something was wrong when he noticed his stuff was covered in fur, feces, and urine. Not long after, he discovered Pippa. Upon finding the terrified kitty, Jason called Rebecca who was thrilled to learn sweet Pippa was still alive.
At first they weren't sure that Pippa would recover but after spending a few weeks in an animal welfare center she was back to her old self. For now Pippa, is living in a foster home in Queensland while her owner decides on an appropriate time to bring her back.
Rebecca is planning on bringing Pippa back home eventually but is afraid it might be too soon for the Kitty to travel.
Images via Nine News, Brisbane Times