Ellen DeGeneres loves dogs, she even has her own natural pet food company, Halo. For the second year in a row she partnered with FreeKibble.com and is gifting 20 Academy Award nominee losers, a gift that gives life – a donation of 10,000 meals to an animal shelter or rescue of the 'losers' choice.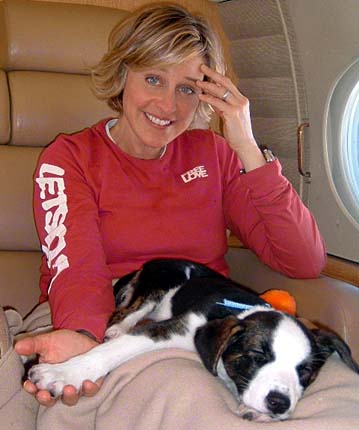 The gift is just one of the cherished $160,000 "Everyone Wins At The Oscars" gift bags from L.A. marketing firm, Distinctive Assets. Julia Roberts and Meryl Streep used their losing gifts to feed pets last year, as well as other donations from the nominees. It's estimated that DeGeneres Halo and FreeKibble.com have donated 200,000 meals via Oscar nominees.
Now that's an award a homeless dog can really value!
References