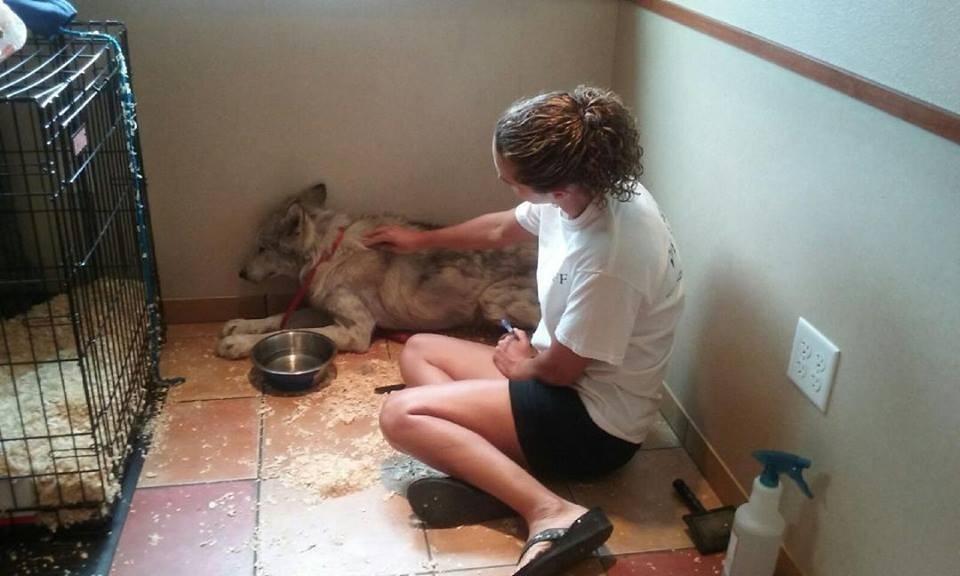 LAPORTE, Colo. —When a local rescue, first found Castiel wandering the streets of Los Angeles, they thought that he was a regular stray in need of medical attention and a home. A closer inspection soon revealed that Castiel was a Wolf-Dog hybrid and would require a  particular type of care. Riddled with parasites, emaciated and with chunks of fur missing due to mange, Castiel was in dire need of help, but only a specialized type of shelter would be able to give him the care he needed.  
Fortunately, the W.O.L.F Sanctuary in Colorado was contacted, and they happily accepted the shy, one-year-old. If they had not, the dog would have faced euthanasia as other shelters are unable to care for this type of breed. When Castiel first arrived at the sanctuary, he was very shy and jaded, spending most of his time pressed into the corner of his room. However, over the course of the last month, Castiel became more active and curious, and the shelter deemed him well enough for a forever home.  
The sanctuary found Castiel a forever home but knew that he would be lonely, so they contacted other Wolfdog rescues to see if there was a companion for him. The Gray Wolf Wolfdog Rescue responded and paired the dog up with a three-year-old Wolfdog Tenali. The two dogs were introduced and over time developed a strong enough bond that they now live happily together in their forever home! To help dogs like Castiel and Tenali, learn more about the W.O.L.F Sanctuary here.
References 
Via TheDodo|WolfSanctuary|