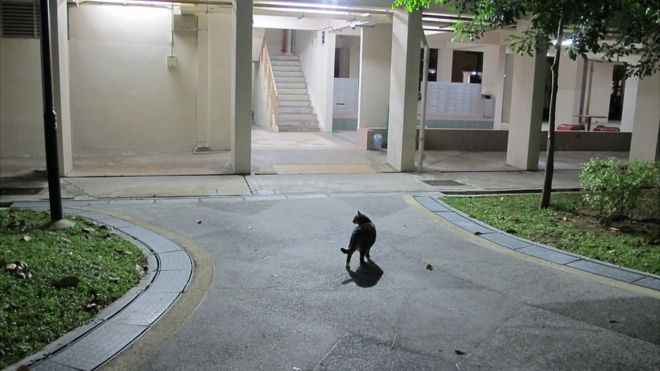 YISHUN, Singapore — While most cities have stray feline's, in Singapore they are treated slightly differently by the communities that they reside in. Mainly, the individual's who live there, ensure that the cats are fed and given water on a daily basis. Whether it's a shelter volunteer or a stranger walking by, these cats are almost always looked after and the country refers to them as 'community cats.'
Yet, over the last year there have been a number of mysterious feline deaths that have shaken the communities and resulted in a new group of people watching over the feline's- the cat guardian network. The cat guardian network, operates during the night and is comprised of a group of dedicated volunteers who patrol the streets as a means to protect the community cats from any harm. With over 39 cats turning up mysteriously dead in the last few months, the cat guardian network is hoping that their presence on the streets at night, will deter any potential suspects from killing again. 
Since the 39 cats were killed, the Agri-Food & Veterinary Authority (AVA) launched an investigation but were only able to identify two individuals who killed two of the cats on separate occasions. One of the men was charged, while the other was just sentenced to an 18-month probation after he admitted that he threw a cat off a balcony. Although two suspects have been caught, the cat guardian network does not think that the authorities are doing enough to catch the perpetrators or to step them, so they have taken matters into their own hands. One man apart of the nightly patrol reveals, "Not everyone can understand. It's just out of passion for the cats." The group acknowledges that if they even manage to protect one cat a night then their work is worth it. 
References 
Via BBC|ChannelNews|