Meet Rami. He's not the kind of dog you'd meet everyday. He's homeless and his breed mix is kind of unbelievable.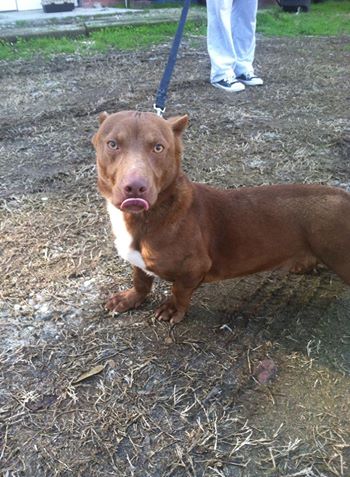 Rami is not an optical illusion – he is in fact a dog with a Dachshund body and the big ol' head of a Pit Bull. He's currently at Moultrie Colquitt County Humane Society in Georgia, and they have been getting slammed with application requests for dear Rami!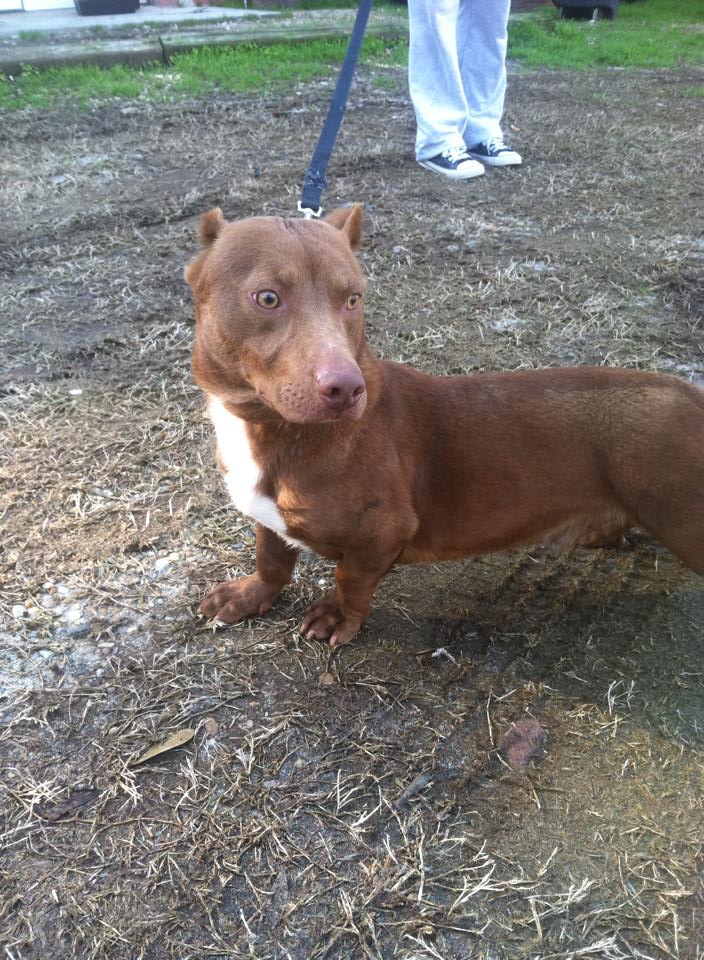 Learn more about Rami here! Don't forget about all the interesting mutts that are in need of homes! Visit your local shelter or animal control and see what's happening in your town!
References
1. Facebook
2. Happy Place