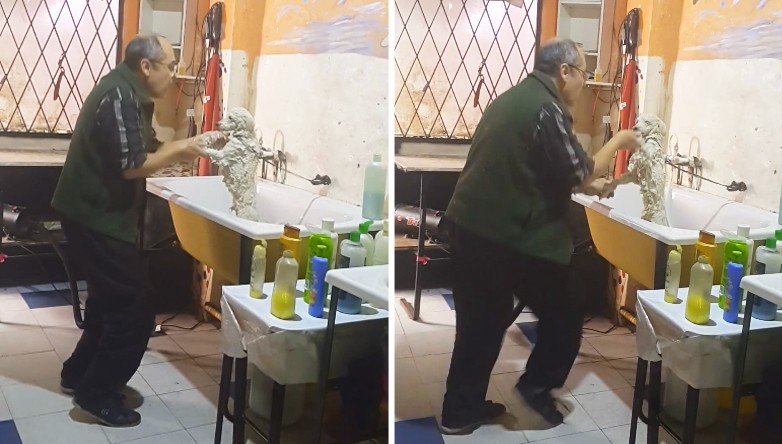 BUENOS ARIES, Argentina — Going to a groomer can be a pretty scary experience for a dog. From a stranger handling them to having water poured on them while their owner is out of sight, can lead to many dogs feeling anxious. But professional groomer Luis Antonio Caballero has decided to make it a little more fun for his furry clients by having a dance with them during the process. 
Luis runs the PetShop Perrito Feliz with his wife, Gabriela, and she recently captured a sweet video of Luis dancing with a dog when he wasn't looking. Gabriela reveals, "I stepped away to make some tea and returned to find Luis dancing. He didn't realize I was there, so I took out my phone and started recording. This is just a normal day here."
Luis is an avid animal lover, and when he's not busy grooming dogs, he is out on the streets helping stray dogs find homes. Gabriella adds,"We are a family dedicated to the dogs. He loves them, and they love him." Watch the heartwarming video of Luis and a client below. 
References