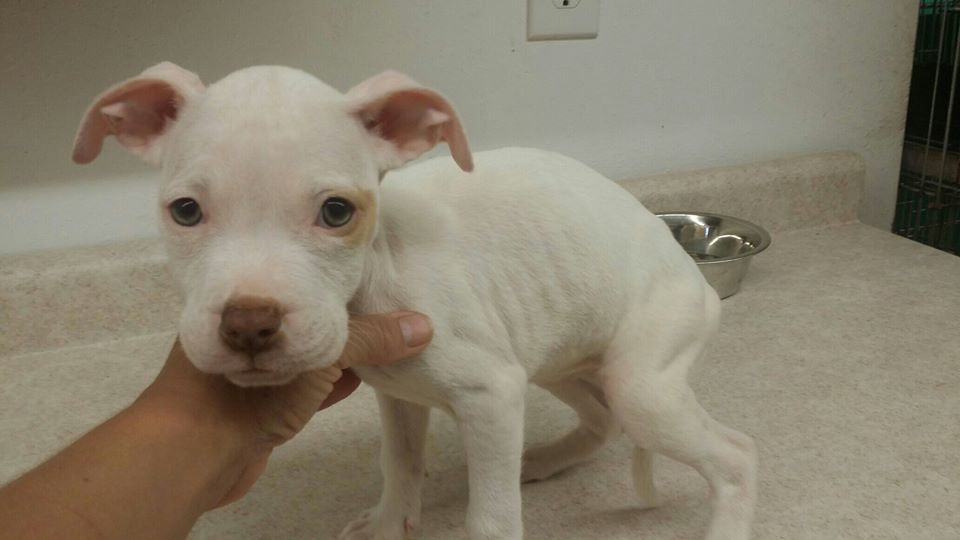 Police officers in Montevideo, Minnesota, were stunned when a home investigation led them to eight neglected Pit Bull puppies. The officers were responding to a report of animal abuse, when they found the dogs crammed inside of a cage that was far too small. The puppies were all covered in their own feces and their little ribs were sticking out due to starvation.
The officers noted that over the last two years they have received 11 different complaint calls about this particular residence. Fortunately though, the owners of the pups willingly surrendered them over to the authorities, where they could finally receive the care that they needed.  The officers took them to the station, where they relished in a warm bath and were given some kibble to fill their empty bellies.
After the incident, the Montevideo police department released a statement urging people to spay and neuter their dogs. If adult dogs aren't able to procreate, then the rate of homeless pets would be significantly lower. The puppies are now thriving  and will soon be up for adoption through a Pit Rescue organization in the area. Check out the video below to see just how well these innocent little pups are doing now.
References
1. The Dodo