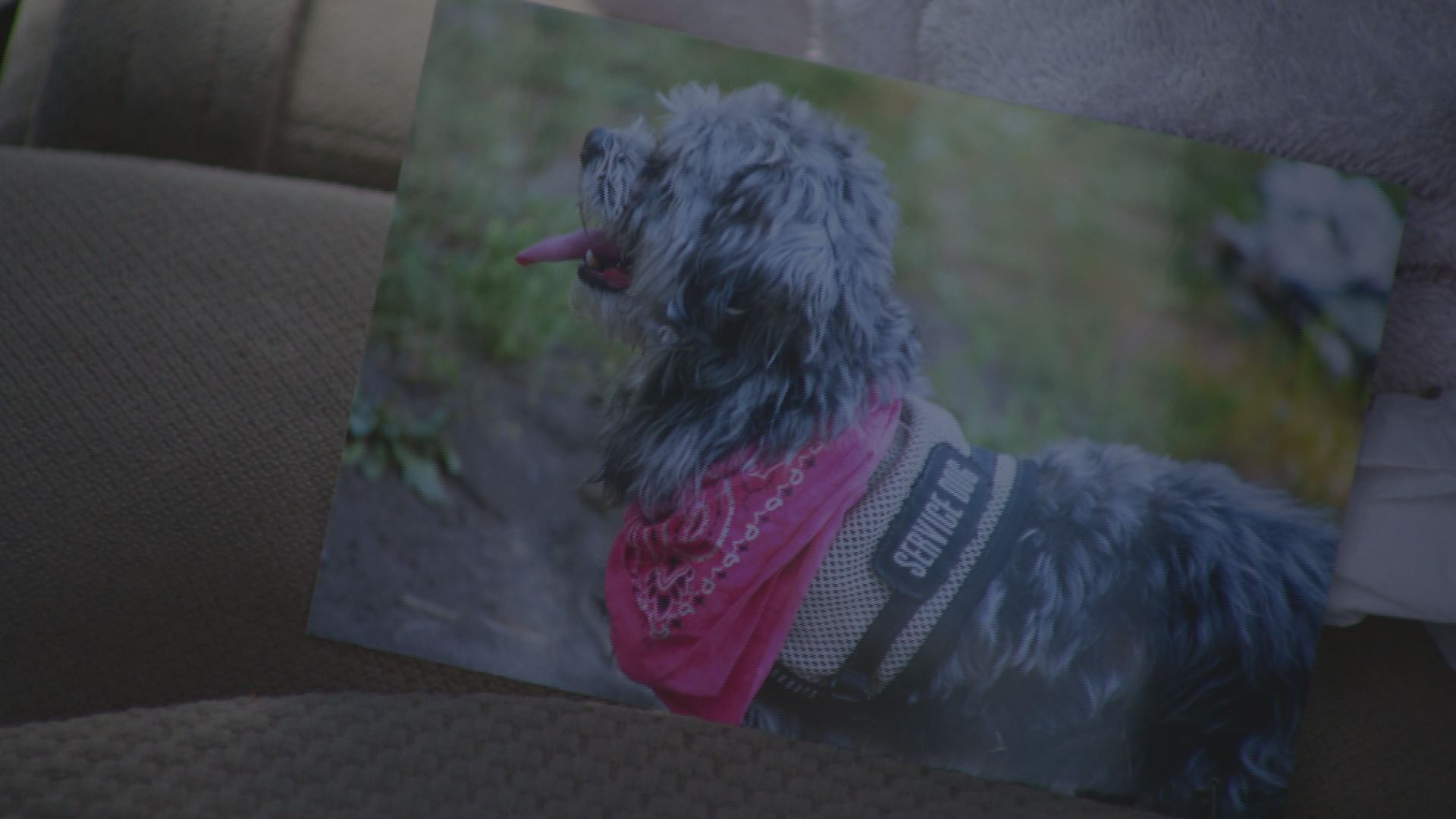 MINNEAPOLIS — The Bloomington police department is investigating the theft of  a Shih-Poo service dog, who belonged to a Vietnam veteran suffering from PTSD. The Shi-poo named Baby, was first prescribed to Mike Heath ten years ago as a way to help him cope with his mental health condition. The man who has harrowing flashbacks, says Baby would often help him to deal with the effects and stress associated with them.
Heath, who is homeless, explains that he was sharing a motel room with another homeless man to save money when he was robbed by him. The Veteran reveals that earlier this month, the man, accompanied with a female friend, stole his dog and debit card. The two then emptied Heath's bank account and he believes that they probably sold his dog too. When asked about the perpetrator Heath acknowledged that he is, "A pretty low person. A pretty bad person."
Now Heath has resorted to living out of his car to be able to save some money and offer a reward to anyone who comes forward. Heath is hoping that someone does the right thing and returns Baby to him. To-date, he has saved up $200 and has plastered posters around bus stops in South Minneapolis, which is where he believes the thief resides. Let's just hope that the police on the case are able to find the people responsible for this heartless theft and return Baby to his rightful owner.
References
Via  Kare11|WashingtonTimes|