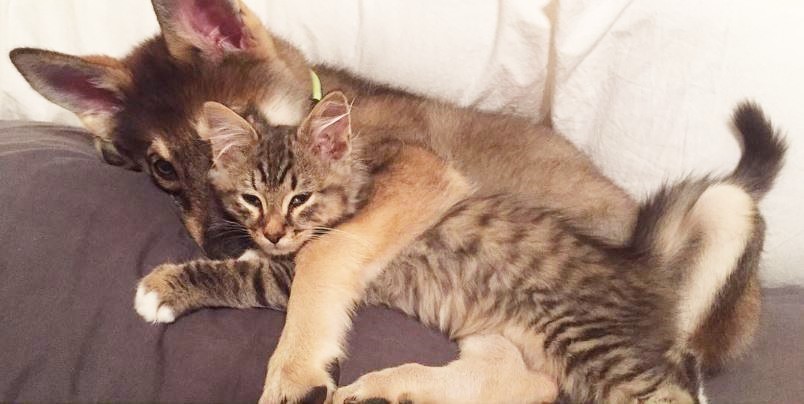 LUBBOCK, Tex. — Committing to a lifelong friendship is no easy feat but Tamaskan Husky, Raven, was up for the challenge when she joined her owner in finding a kitten. Last August, at just few months old, her owner Christina brought her along to pick the kitten that she would grow old with. Christina explains she had always dreamt of having a cat and dog grow up together, so she was hoping that she would find a feline that Raven could get along with.
Once they arrived at the shelter, Raven was introduced to four kittens, three of which either showed no interest in her or disliked the pups nuzzling. Yet, one kitten named Woodhouse immediately fell for Ravens charms and became a part of the family. Woodhouse joined Raven at home and the two became inseparable.
Now Christina reveals, "They are perfect with each other. They don't cuddle as much as they used to when they were a puppy and kitten. But they're still always together, always playing together." Woodhouse also chases Raven around the house and the two love playing tag. While they may not snuggle as much, they are still the best of friends and spend plenty of time together. Follow Raven and Woodhouse's adorable friendship here. 
References