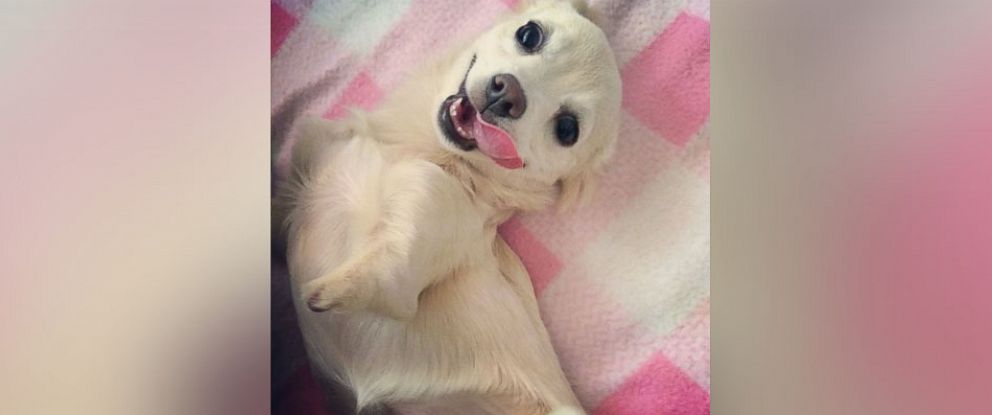 LOS ANGELES — When Nimble the Chihuahua mix was only ten days old, she lost all of her paws to a mysterious condition that left veterinarians saying she would never be able to run again. Despite her condition the disabled pup was adopted, until the owner realized that Nimbles journey would be financially and emotionally draining and considered putting her down. That's when  good samaritan Christine Broyles heard of Nimbles condition and intervened, adopting the tiny girl.
Broyles quickly learned from the veterinarians that the condition, which resulted in the deterioration of Nimbles paws, was a mysterious one. Veterinarians could only venture a guess that it may have stemmed from something the Nimbles mom ingested during pregnancy that damaged the embryo. However, after numerous tests it was still unclear.  Fast forward a few months and Nimbles journey took a turn for the better, after undergoing seven corrective surgeries to "smooth out the misshapen bones in her limbs" she was able to run and play on soft surfaces. At ten-months old, Nimble was finally able to enjoy being a puppy and started to play on plush surfaces like thick grass and padded surfaces like mattresses.
Today as a one-year-old, Broyle reveals Nimble is one of the most loving and friendliest dogs that she's ever met. Nimble is also currently being fitted for prosthetics to facilitate her getting around with more ease. The 3D Printing Store in Denver, Colorado, hopes to provide a functional solution for Nimbles condition and other dogs just like her. Check out the adorable video of Nimble below and follow her journey on her Facebook page here. 
References