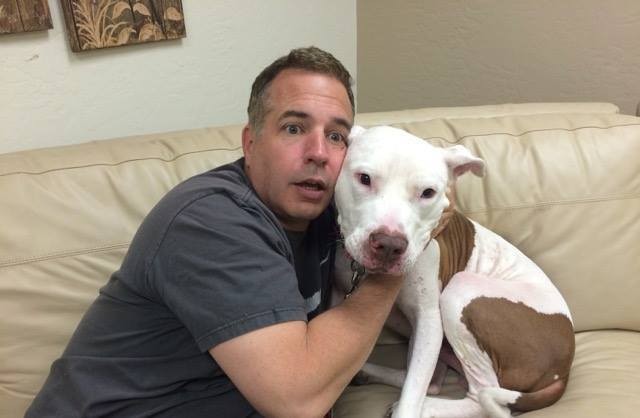 SCOTTSDALE, Ari. — Attorney John Schill, was first inspired to help dogs who are judged too harshly, when he saved an American Bulldog from the death penalty for biting a boy who antagonized him.  In February 2014, American Bulldog Mickey was chained up to a fence outside of his home when a young boy approached and tried to take his bone away from him. As a reaction, Mickey bit the boy in the face and was soon sentenced to be euthanized. When Schill heard about his case, he stepped in immediately. Schill managed to get the death penalty removed for Mickey and instead he got him placed into a facility where he could live out his days in peace.
Schill believed that Mickey was judged too harshly for something that could have been prevented by humans, and from that day forward he was inspired to help other dogs in similar situations. While Schill continued to visit Mickey at his new home and shower him with love on a weekly basis, he began to seek out other cases where his help may be needed. Schill soon heard about a dog named McLovin, who was in a similar situation as Mickey, after he killed a cat while out on a walk with his owner. Unfortunately being in a different state, there wasn't much that Schill could do when Mclovin was sentenced to be euthanized and later put down. When asked about the case, Schill revealed, "Once I heard McLovin was killed, I was very upset and angry. I wanted to change this into a positive."
School  soon learned of another dog in need of his help, called Rocket who the Second Chance Rescue in Virgina was hoping to pull from another shelter but did not have the funds to do so. The attorney then stepped in and paid to have Rocket rescued and transferred to Second Chance Rescue. While not every dog gets saved every time, the effort of this one man alone is enough to make a difference in the many lives of the dogs who need us to be their voices.
References