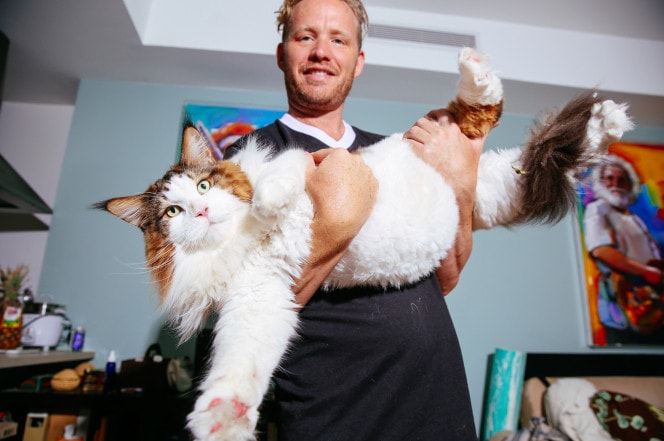 BROOKLYN, N.Y. — Maine Coon Samson may be called New York City's largest cat, but his owner says that he's just big-boned. Samson weighs just under 28-pounds and is roughly four feet long. While males can typically reach 18-pounds, Samson is considerably larger than the average Maine Coon. 
Samson's owner, Johnathon Zurbel reveals the cat consumes up to six cans of wet food a day and goes through four litres of kitty litter. Despite his size, Zurbel is adamant that the cat is healthy and had a veterinarian home-visit to prove it. Zurbel reiterated to the media, "He's just got the genes in him. He's a pure Maine Coon which is the largest house cat and largest breed. He's just a grand specimen. He's not fat; he's just a big sturdy cat."
Samson currently has over 14,000 followers on Instagram and continues to rise in popularity, as people enjoy watching him live his life. Samson's favourite past time is going outside in a stroller and watching the birds fly. Zurbel adds that people are always coming up to him asking, "Is that a cat?" He adds, "They think he's a bobcat, a dog or a bear." Follow Samson on Instagram here. 
References 
Via CTV|LifeWithCats|