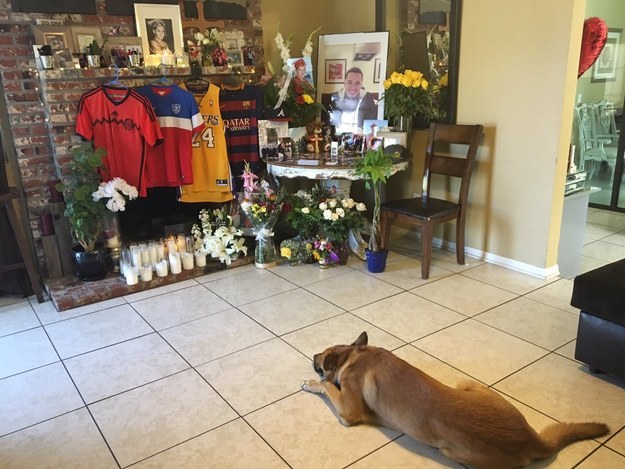 ONTARIO, Calif. — Twenty-one-year-old Abraham Martinez was killed in a parking lot on May 10th, when a speeding vehicle smashed his car from behind and sent him into a truck. Abraham's life was taken far too soon and he is now being mourned by his family, his friends and his beloved German Shepherd Jax, who is taking the loss just as hard as his human family. Abraham's sister reveals that Jax has been showing signs of depression since the death of his owner and just mopes around the house now, anxiously awaiting Abraham's return. 
The family first brought the dog home at just six-weeks-old and he formed an immediate bond with Abraham. Jax would follow Abraham around the house, sit next to him on the couch and even sleep in bed with him every night. The dog would also stay awake until the young man would return home. Now however, the dog is a shadow of his former self as he keeps expecting Abraham to walk through the door but hasn't seen a sign of him in over a week. 
Abraham's sister says that Jax has all but lost his appetite and spends most of his time sleeping outside of Abraham's room. He will occasionally get excited when people come over but that quickly fades when he realizes that Abraham isn't one of them. A few days ago, Abraham's sister captured a photo of Jax laying in front of a memorial set up for deceased and it has since touched the hearts of many. A bond between a dog and its owner is truly unbreakable.
References