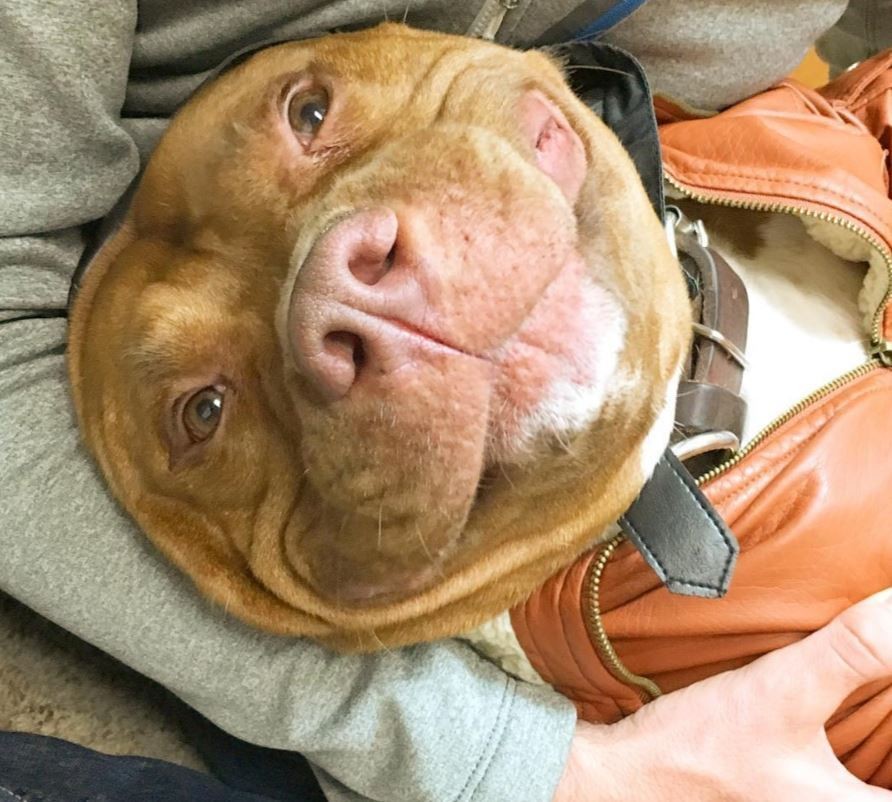 FRESNO, Calif. — Everybody meet Meatball- the Pit Bull mix who has not stopped smiling since being adopted from Fresno Bully Rescue in 2014. Two years ago, Meatball was just another number in the system hoping for a second chance, until Lisa Reilly came across his photo online. Meatball reminded Reilly of her deceased dog Kitty, and she immediately knew that the Pit Bull would be the perfect new addition to her family. 
Reilly went to the shelter to meet Meatball and fell in love with the curvaceous dog who was sunbathing at the time of the meeting. Fresno Bully Rescue helped prepare Meaty for the adoption, and a few weeks later he went home with Reilly to meet her three other dogs. It took Meatball three weeks to adjust to his new life but what Reilly noticed immediately, is that Meaty loved to pose for the cameras. When he sees a camera pointed at him, the eager pooch flashes his brightest smile.
Reilly reveals, "He's truly a mama's boy, though, and just wants to be next to me all the time. It's great to have, though, as you really can't have a bad day when he's around. I'd dare anyone not to smile being near him." She adds that he loves treats, which makes it easy to take photos of him and train him. Meatball's supermodel looks have so far amassed over 30,000 Instagram followers. 
References