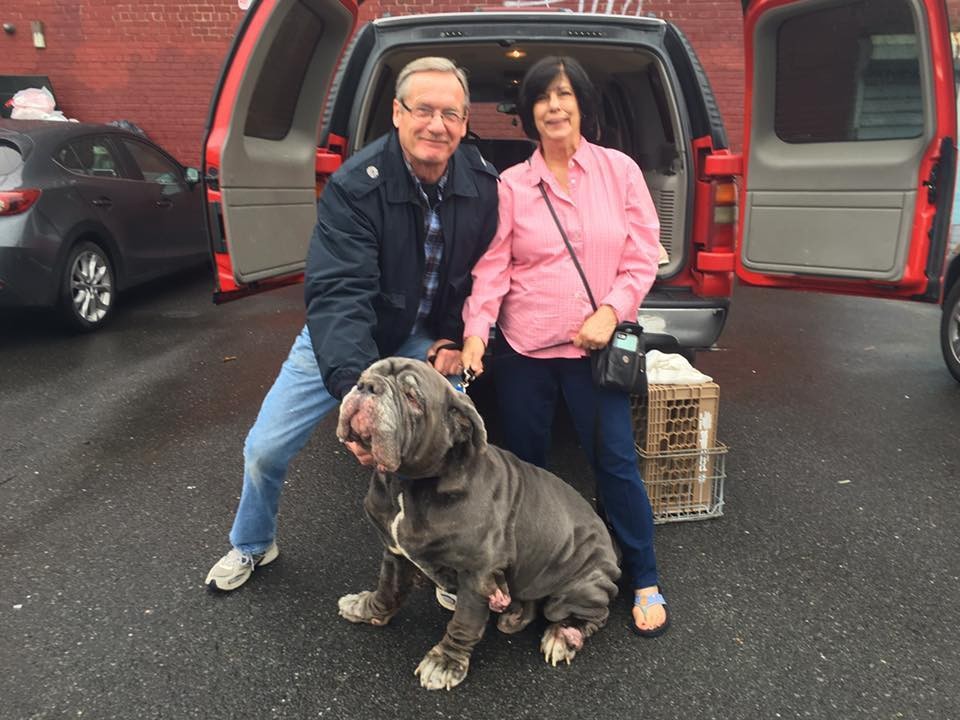 NEW YORK — An eight-year-old Neapolitan Mastiff had a close call when he was seized by animal control and shot by the NYPD with a tranquilizer dart. The dog named Loki, is so big and slobbery, that officers judged him based on appearance alone and decided to tranquilize him before bringing him in. However, once he was admitted to the Manhattan Animal Care Centre (ACC), staff members quickly learned that he was just a gentle giant, weighing in at 170-pounds. 
Knowing what a great dog Loki truly was, the ACC first treated him for heart worms and other health conditions before contacting Rescue Dogs Rock NYC to find him a forever home. Although huge in stature, Loki was roughly 50-pounds underweight and was in need of a new home that could provide him with the care that he needed. Once Loki arrived at Rescue Dog Rock, the staff admit that they were also intimidated by him at first but that he quickly grew on them.
One staff member reveals, "He's just a huge baby who loves hugs, belly rubs and to be petted." Everyone at the shelter fell in love with Loki and vied for his attention. This past Monday, Loki was officially adopted by a local couple who are overjoyed to have him as a part of their family. This sweet natured boy just acts as a reminder, that we should never be quick to judge someone on appearance alone. 
References