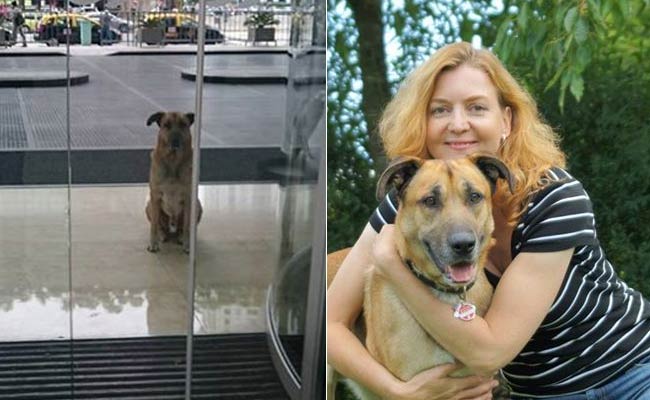 BUENOS, ARIES — What started out as friendship, eventually blossomed into a committed relationship, thanks to one stray dog's determination. Six months ago, Lufthansa flight attendant Olivia Sievers, was living in Buenos Aries when she came across a stray dog named Rubio. Drawn to the dog's sweet demeanour, the woman gave the pooch some food and played with him before going back to her hotel. While Sievers thought she was walking back unaccompanied, she soon realized that Rubio was so overjoyed by the attention that he followed her.  
Siever's did not overthink it but did take a different route home the next day, just in case he decided to follow her again.  Turns out Rubio, was much smarter and determined than she had imagined. Sievers reveals, "I tried to change my way because I didn't want him to follow me back to the hotel." But it was not possible. He always came back and followed me. I tried one hour, but he always watched me and followed me. He was really happy that somebody gave him attention."
Then after a few months went by, Sievers had to return to Germany, which meant saying goodbye to Rubio. The persistent dog was not giving up that easily. Over the course of the next six months, every time that Sievers returned to Buenos Aries to the same hotel, Rubio was still there waiting. After trying to find him a local home, Sievers finally realized the inevitable- Rubio was hers. On Friday, Rubio made the trip to Germany where he and  Sievers reunited. It just goes to show that sometimes persistence is the key to success! 
References
Via TheDodo|NDTV|Facebook| CNN