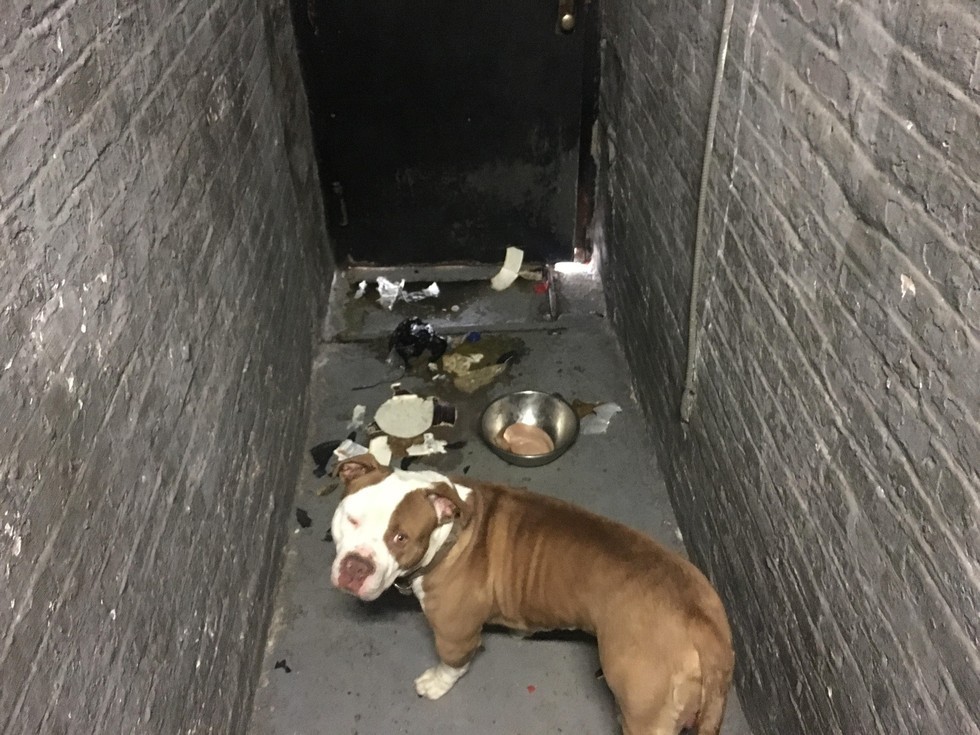 NEW YORK — When Max was abandoned in the dark basement of his owners apartment building just last week, things were not looking so good for the one-year-old. The American Bulldog mix was left to fend for himself and had only one person visiting him- his neighbour Tamir Shmerling. As Max patiently waited for someone to come and get him, Shmerling would visit the lonely dog and take him out for walks. However, given his work schedule the man just could not take on the responsibility of a dog, so he took to Facebook to find Max a home. 
Shmerling posted a plea on Facebook asking for an individual, a rescue group or anyone to come forward who would be willing to give sweet Max a second chance. The post was shared thousands of times, when it caught the attention of Elli Frank of Mr. Bones & Co. and Rescue The Runway. Frank reached out to Shmerling and offered to take Max in and provide him with a foster home until he was ready for something more permanent.
Frank reveals that she was instantly drawn to Max and added, "He's just an amazing dog and so resilient and now in a home in New Jersey with children." Despite the heartbreak that Max endured when he was abandoned, his dark days in the basement are now behind him. Max is sweet-natured, loyal and would make a great addition to the right home. If you or anyone you know is interested in Max, you can fill out an adoption application here.  
References