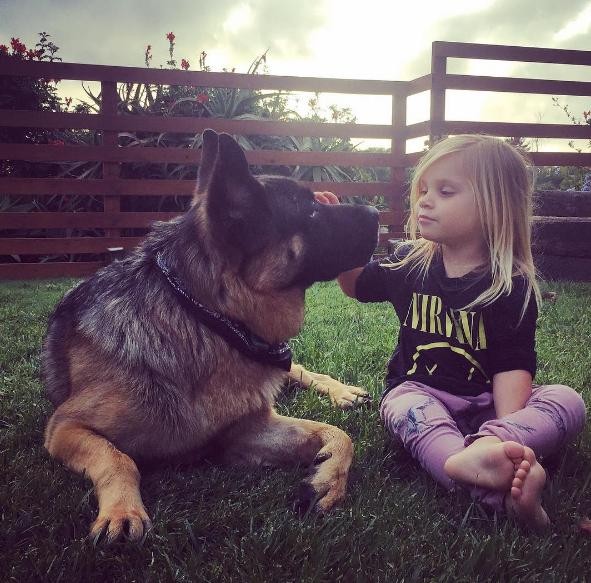 SAN FRANCISCO — With the heartbreaking Chinese Yulin meat festival slated to take place soon, it's always nice to hear stories of survival and second chances about the dogs that manage to escape. While thousands of dogs end up being slaughtered for meat, there are a lucky few that make it out alive. One of those dogs is, Tiger- the German Shepherd who was rescued by a kind woman that would walk by him every day. After many days of passing the pup crammed into a cage that was way too small for him, the woman decided to take action.
She asked the man who owned him, what the dogs story was and he told her that he would soon be sent to the slaughterhouse. That's when the woman bought the dog herself and together with her young daughter decided to help Tiger find a home in the U.S. The woman and her daughter were already travelling to San Francisco to visit family so they brought Tiger with them to place him with a rescue group. Tiger was taken in by the Duo Duo Project that helps dogs just like him, when Tiger caught the eye of a woman who was interested in helping dogs rescued from the meat trade. 
Jenny Sehic was following Duo Duo on Instagram when she first spotted Tiger and instantly fell in love with him. The woman adopted the shy dog and brought him home, where he now lives with Jenny, her husband and almost-three-year-old daughter Sloane. While Tiger was a little timid at first and recovering from being crammed in a cage most of his life, he particularly warmed up to the young girl. Today, Sloane and Tiger are inseparable and the dog is no doubt, forever grateful for his second chance. To learn more about the Yulin dog meat festival and the work that Duo Duo Project does, check out their website.
References