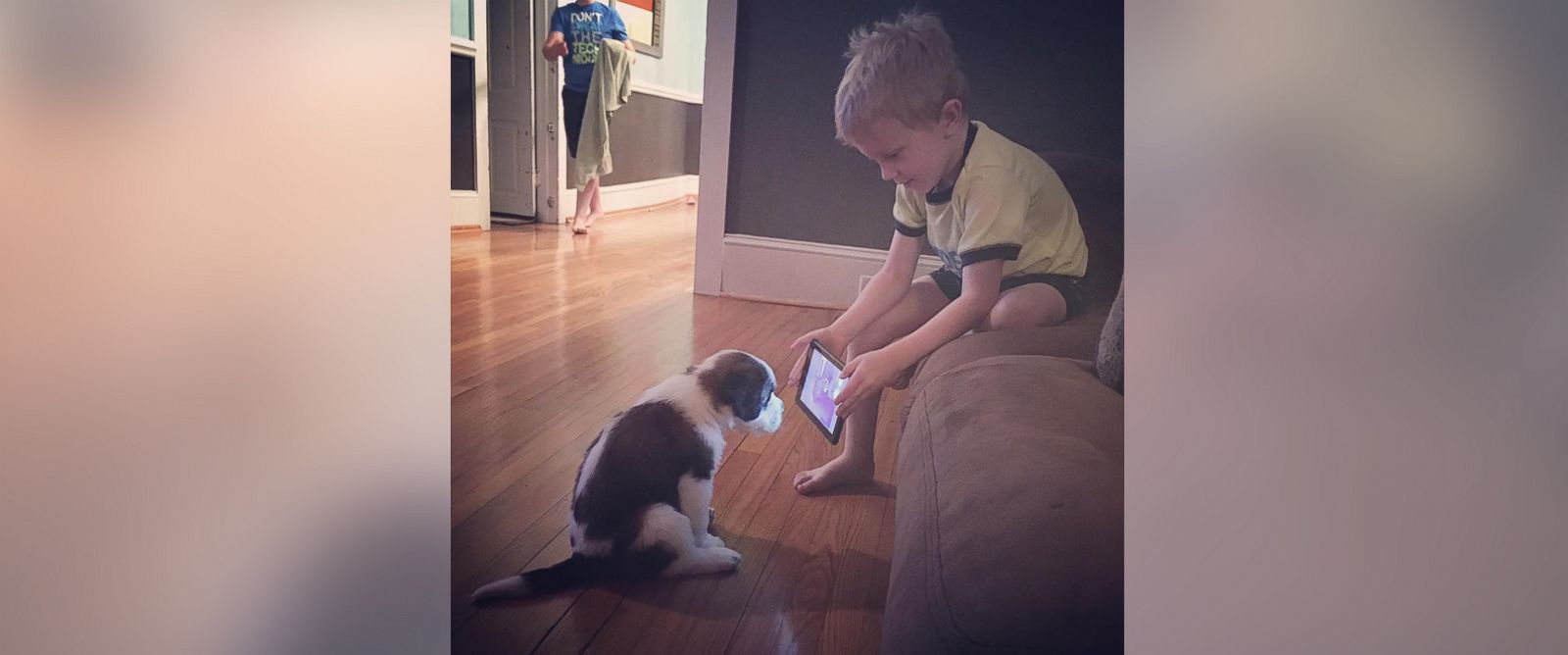 CHICKAMAUGA, Ill. — One young boy has figured out how to save some time when teaching his pup new tricks, by showing him videos on Youtube. Four-year-old Lincoln Ball was given a puppy by his parents after they found out that he was severely allergic to outdoor allergens but would be fine with a pet. Lincoln's parents bought him a St. Bernard pup to make him feel better about his condition and told him that he would be responsible for training the friendly giant. 
Lincoln's dad suggested that he Google some Youtube videos to learn how to train a dog. Yet, what they didn't expect was for their clever son to start showing the dog the videos directly. Instead of learning how to train the dog himself, Lincoln decided he would go straight to the source and let the dog figure it out on his own. Lincoln's mom Tasha, then snapped a photo of her son's inventive training method and when she showed her brother, he wanted to share the adorable image on Facebook.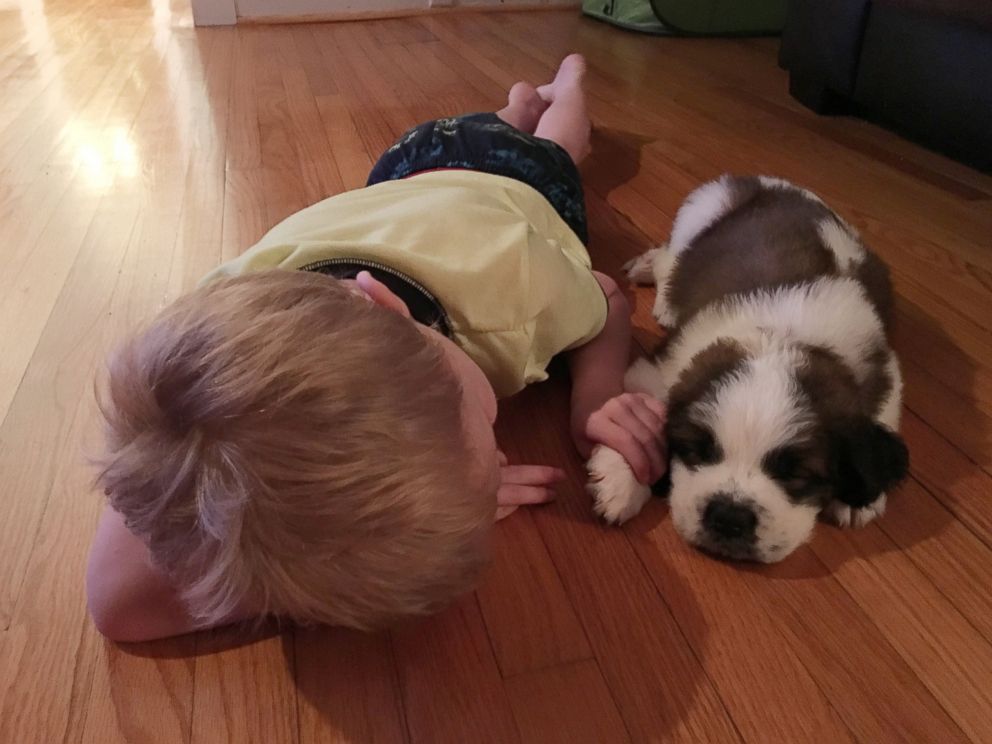 What they were not anticipating, is the overwhelming response that the image would receive. Since being posted online, the photo has been shared 177, 000 times and has received over 17, 000 comments. While Lincoln does not quite understand what it all means, his mom did overhear him telling someone that his dog is famous. Check out the gallery below to teach your own dog some basic hand commands.
References 
Via ABC|ShnauzerRules|IHeartDogs|