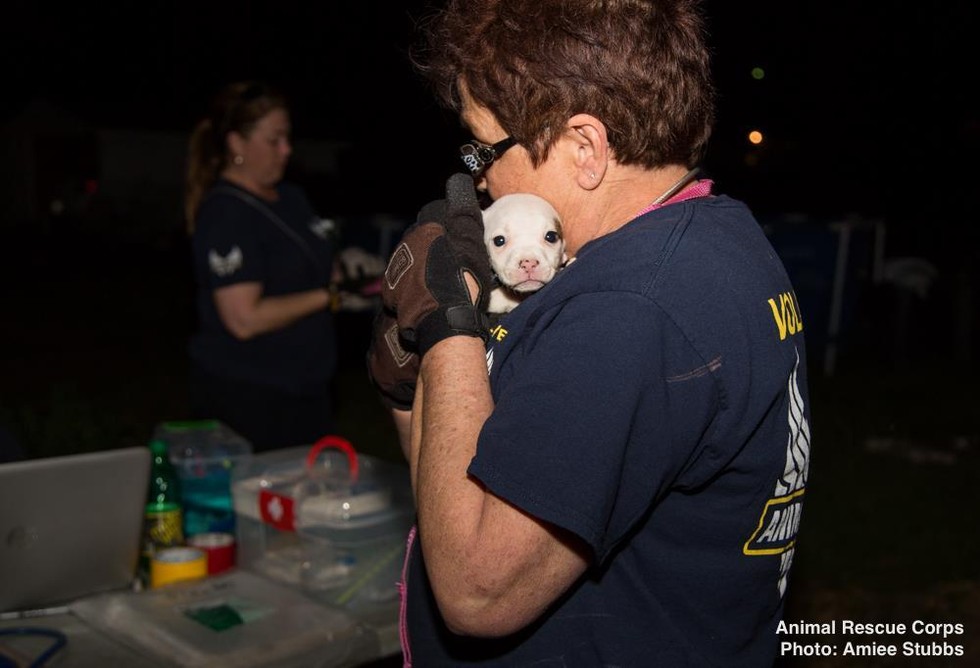 HUNTINGDON, Tenn. — When the Huntingdon police department arrived to investigate a home on Sunday evening, they had no idea that they would find 22 abandoned dogs. Two Pit Bulls, thirteen Chihuahuas, one Norwich Terrier and a litter of puppies, were all suffering from a range of illnesses and living in squalor. Upon seeing the neglectful conditions that the dogs were in, the police officers immediately reached out to the Animal Rescue Corps (ARC) organization for a helping hand. 
 According to the neighbours, the homeowners had been missing from the house for at least a week, leaving the animals to fend for themselves. The officers removed the dogs from the property and placed them in the care of ARC, where it was revealed that some of them were suffering from mange, dehydration, intestinal worms, parasites and alopecia. Now under the care of ARC the dogs have been receiving medical attention, food, water and safe place to sleep. As for the individuals responsible for this neglect, a husband and wife duo have been arrested and are now facing animal cruelty charges. 
Once all of the dogs are physically healed and ARC has full custody of the dogs, they will begin to look for loving forever homes. ARC along with other rescue groups and shelters that are partnered with them, will work together to find the dogs homes. Take a look through the gallery below to see the touching moment that the dogs realized they were being rescued.
References 
Via JacksonSun|TheDodo|